I just wanted to toss this in. It's a quote from a HP fanfiction story, Harry Potter and the Case of the Missing Author, by Robert Lindsay, which can be found here. This is the best decription of the magic of the Harry Potter books I've ever seen.
They were good. Very good. The kind of good, hard, old-fashioned storytelling I hadn't seen in years, especially in the children's literature section. The kind of stuff you can read a few times over and not get bored with it. The kind of stuff I'd read to my own kids, if I ever had any. I couldn't help thinking that the boy who sat in my office now, staring at me across the desk, was lucky to have a talented dame like J.K. Rowling writing his adventures, creating such a magical world for him to live in.
The story is very funny by the way. Even if you're not really into HP, you'll like it. =)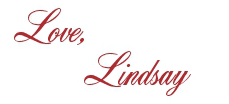 I bet you'll love these posts, too!