I Am Coyote
Coyote is a fun-loving goofball and that fits you to a T. Playfully silly, you appear somewhat bumbling at times, and your goofy exterior sometimes makes people forget what a quick mind and razor wit hides behind that amiable grin. In the mythos of the Plains tribes, Coyote is also a Creator, and stole fire as a gift for mankind. Your gift to the world is the creative fire of your quick, capable mind..
Which Trickster are you?
Take the Trickster Test at www.isleofdreams.net
I guess, if I had to be a trickster, this is better than nothing.
You are 13% geek
OK, so maybe you ain't a geek. You do, at least, show a bit of interest in the world around you. Either that, or you have enough of a sense of humor to pick some of the sillier answers on the test. Regardless, you're probably a pretty nifty, well-rounded person who gets along fine with people and can chat with just about anyone without fear of looking stupid or foolish or overly concerned with minutiae. God, I hate you.
Take the Polygeek Quiz at Thudfactor.com
Though I hate to say it, I would have thought I'd be at least 50% geek. Besides, that score comes with a cooler picture. =)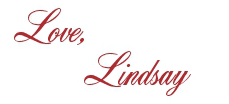 I bet you'll love these posts, too!