VMA reflections. Just finished watcing the MTV Video Music Awards. They were actually on Thursday night, but I was tired and in a bad mood, as my blog will clearly tell. The VMA's weren't bad this year. Jimmy Fallon is a pretty good host, and his opening number was hilarious. He did impersonations of a bunch of artists, changing their song lyrics to fit. He did Eminem's Without Me, The White Stripes' Fell in Love with a Girl, Avril Lavigne's Complicated, the Dave Matthews Band's Everyday, and Enrique Iglesias' Hero. It takes either serious talent or serious insanity to dress up in a Rapboy costume (for Eminem), a long blond wig (Avril), and wear a fake mole (Enrique). Justin's performance wasn't bad, but I still don't like that song as much as I could.
My favorite part was when the Osbournes were talking about the Viewer's Choice Award. I voted for Michelle Branch, and she won. But anyway, P.O.D. was nominated, too, for Alive. Or maybe Youth of the Nation. (I'm much more into music than most people know, in case you couldn't tell.) When Sharon Osbourne was reading that, Ozzy asked what P.O.D. stood for. Sharon said, "Pod." As in the word. It's actually Payable on Death. I cracked up; I had to fight to keep from crying. =) Laughter is good for the soul.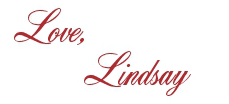 I bet you'll love these posts, too!