I'm reading CosmoGIRL! as I sit here, waiting for my computer to finish downloading. (It's mind-numbingly slow.) There's a section called Project 2024, which is all about trying to empower girls so that one of us will be President of the United States by the year 2024. This month, there's an interview with Elaine Chao, the US Secretary of Labor. Atoosa (that's the editor/interviewer) asked her what a girl can do to be a good leader in tought times. Elaine Chao answered, "The key is to be very focused, put it in perspective, and have the confidence in yourself that you will figure it out. When you have your first problem, you can either decide to freak out or get in control."
I think that I can apply that advice to the situation with Mark. I'll admit, when I first realized he liked me, I freaked out. I just did it quietly. (My fourth period is full of sophomores, and they already think I'm weird. No need to prove it.) Anyway, I think half the problem is that I didn't put things in perspective. I wasn't confident. (Okay, I'm still not confident.) I have to take control of this situation before it goes horribly awry. And believe me, I don't want things to go awry.
Who says magazines are full of nonsense? I am actually learning stuff. :P
The Maryland Invitational was yesterday. It's a trivia tournament, vaguely like It's Academic, that was held at the University of Maryland up in College Park. I was pleasantly surprised to be on the A team. Both of the Oxon Hill teams were up against some really good competitors. We wound up playing two teams of eighth-graders from St. Anselm's. Much to our dismay, we lost to the first team. We beat the pants off the second team, though. Mr. T. was all frowny because we overreacted to that win, but I think he was relieved at the same time. We know what we're doing. Most of the time. ("We" meaning myself, Mark, Andrew, and Ian. Greg was on the B team.) My best round was the one right after lunch. They asked a Spongebob question! It was something like, "This meowing snail is the pet of Spongebob Squarepants." That was the part where all the answers start with the same letter, G, so I knew right away that it was Gary. See, you can learn stuff from cartoons. And MTV. (There were Madonna and Santana questions, too.) The A team went 3-2, which is not bad, but our best. We placed sixteenth of 32 teams. It wasn't a total loss, though. I had fun, and so did my dad, who I dragged along. (Well, maybe he didn't exactly enjoy himself, but he wasn't bored. It was like when we went to see *NSync in April. Awesome for me, "not bad" for him.) =)
One last thing: Greg, quit blogging in my guestbook! You have your own blog — use it. I'll link you. To the rest of you: be warned. Bored!Greg is weird beyond all reason. TTFN.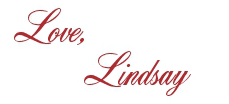 I bet you'll love these posts, too!