Guess who's back? Back again? Lindsay's back… and she's still bored to tears. [/bad Eminem ref] I'll go read Draco Veritas in a sec, and quit inflicting my boredom upon you lovely readers. Anyway, I wanted to do the Friday Five (yes, I'm that bored — and it *is* Friday), but it seems to have disappeared. Darn.
So, I decided to make a list of my Favorite Songs Ever, and came up with this:
— "Sweet Surrender", Sarah McLachlan — This was way before the singer-songwriter kick I'm on now, but it's still an awesome song. I've been singing it to myself lately, but only when I don't think anyone's listening. It's rather high, and my range isn't all that big. A sort-of oldie, but definitely a goodie.
— "Fur Elise", Beethoven — So beautiful. One of the most loved classical songs of all time. I learned to play it this year, and I still run through it every now and then to refresh my memory. I love Beethoven.
— "Rhapsody in Blue", George Gershwin — I first heard this on the Fantasia 2000 soundtrack. Then I saw the movie, and totally understood the animators' vision. I love music that you can get all caught up in.
— "Hedwig's Theme", John Williams — (Oh, come now. You really thought I wouldn't be able to bring Harry Potter into this? Tsk.) This song is so incredible. Last year, when I (as a self-respecting Potterite) was on the edge of my seat waiting for the SS movie, this song had such an effect on me. When I heard it, I'd go rushing for the nearest TV (resulting in some near-collisions with furniture and family members). This song embodies everything about Harry Potter: the magic, the wonder, the excitement. Ooh.
That's all for now. I'll add more to the list soon. Ciao. =)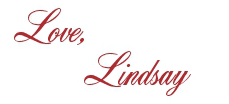 I bet you'll love these posts, too!