Well. Just got back from my field trip. The two-hour delay threw everything off. Not that I mind some extra sleep time, but I wanted to be out all day! We were supposed to be gone until almost the end of sixth period, but it's only fourth now, so Mr. Lifsey let us all in the computer lab to sit around. I think I'm going to go to fifth period, which is Lifsey's class. I can just work on my drawing and play on the Internet, unless we have a strict sub. But I'm way ahead of everyone else, so there ya go. And I could use a break before my Trig test seventh period. It's not like I've been doing a lot of thinking today, though. We left right after school started, it took twenty minutes to get to there, we sat around for fifteen minutes, judged for half an hour, ate for twenty minutes, took another fifteen to get back, and that's it. We went to judge science fair at Stephen Decatur Middle School, which, oddly enough, is right up the street from my house. It's like I came here to school, went home, came back here, and I'm going to go back in a few hours. I almost could have stayed home!
There's the bell. On second thought, I think I'll "skip" Lifsey's class, too. Then off to sixth period lunch to talk to Greg and Mark and the ragtag bunch of nerds that they sit with. They had decent food at the school, so I don't need to actually eat. It was from Subway, and they let us make our own, so I had my sandwich just the way I like it — plain. No vegetables, no condiments, soft bread. Mmm. And they had chocolate chip cookies. I took two. More mmm. (Hey, I have second lunch — I'm used to eating much earlier than that.) Otherwise, it's been a pretty decent day so far.
I am hating school right now. And — how should I put this?– it is not the right time for people to be messing with me. I once asked someone why they take such pleasure in annoying me, and they said it's the way I react. I'm thinking, What? It's funny that I react when people make fun of me? Sometimes it gets on my nerves. I do not exist for other people to point out my faults and whatnot. Go find someone else to bother!
Enough ranting for now. I'm off to play Text Twist and generally waste some time. Ciao for now.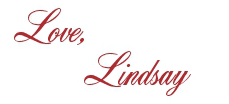 I bet you'll love these posts, too!