It is roughly 73 degrees outside, but I am cold. My house is split-level, and my bedroom and the computer room are downstairs. Heat rises, so while it's wonderfully warm outside, it's kinda chilly in here. I had to give up and get a sweatshirt, cause I was tired of seeing goosebumps on my arms.
My grandma came over with my little cousins today. My mom only told me she was coming about half an hour before she showed up. It worked out okay, though, because I was in the shower by then. I'm not trying to say that I wanted to avoid her or anything, I just wanted some alone time, you know? They were outside the entire time they were here, and she took care of lunch.
I meant to wake up by 10 at the latest this morning, but my lazy fatigued body didn't get the picture until 10:40. Not cool. I have stuff to do. So far, I managed to check off a few things on my mental to-do list: vacuum room, do laundry (the dryer buzzer just went off), and write that essay for AP English.
Still on the to-do list: AP Exam practice (first paragraph for each of three prompts, study multiple-choice). College research ( ::groans, looks at enormous stack of mail to sort through and toss, groans again:: ). Organize writing for web page section. New blog layout. Register and study for ACT. Read Cyrano de Bergerac, borrowed from Mrs. Anderson. Practice piano. Avoid losing sanity. Avoid maiming rugrats (still illegal). Do other things that I have forgotten about, but will remember shortly before they need to be done. Sigh.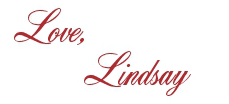 I bet you'll love these posts, too!