OotP tomorrow night!!!!!!!!! Okay, so technically, it will be Saturday morning, but still. It's almost here!
Sims has finally posted the first four chapters of her fic, "The Fourth Unforgivable", which I beta-read and omega-read for her. It's quite good. Go read it if you get a chance. It's a fifth-year fic, and seeing as we'll have fifth year canon very soon, she's afraid she'll lose potential readership. Please give her some support.
I have just entered a short story contest, sponsored by Donard Publishing. Yeah, I've never heard of them, either. I only got the link a few days ago, and barely realized that the deadline's tomorrow. The idea of the contest is that all the submissions will be posted online and the public will vote for the winner. I'll let you know when mine are up; please go vote for me. Even if I don't win, it's a good opportunity.
School was boring beyond reason today. I tried playing Spades with Greg, Alanna, and Iris, but I don't really know how. I've only played once before: at Megan and Stephanie's Christmas party. And even then, Stephanie coached me because we had an odd player. Jorge was my coach this time. I played, but I didn't really understand. It was fun, anyway. Greg came with me to lunch. I watched Paul and Kevin play Enter the Matrix on Xbox in Avondet's class. I talked and read Seventeen in fourth period; I also found out I did quite well on the final. Yay. Beat my personal high score on Bookworm again: 79,000 this time. Greg came out to the gym during sixth, then we hung out with Mr. T until the final bell. We organized some It's Ac questions and looked up possible rentals for tomorrow.
I guess today wasn't such a terrible day after all. Nearly missed the bus again, and it was raining. It just started raining circus animals about ten minutes ago. I was bored at times, but other times were almost enjoyable, considering I really didn't want to be there.
We're supposed to be having a picnic at school tomorrow. Despite the record number of fights lately, I think it's still on. We shall see, we shall see. Long day tomorrow. Probably won't get online until late afternoon. Got a book to read. :o)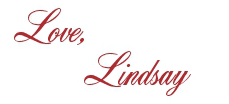 I bet you'll love these posts, too!