A while ago, Rajni mentioned seeing the "Fifty-Five Word Challenge" in someone's LJ. I didn't think I should even try it. I'm too long-winded. I haven't written in months, though, so when it showed up in one of my Yahoo!Groups today, I gave it a try. I wasn't sure if I could go under 55, so I hit it exactly. It's more melancholy than my usual stuff, and I had to revise it about four times, but I like it.
Gone
She looked over at him, hope and sadness in her eyes. "I'm so sorry."

He could hardly bear to look back, cradling the bundle in his arms. A miracle, lost too soon.

"It's not your fault. I still love you. And her."

He placed the still body in her coffin, her first and final bed.
I read the first forty pages or so of my AP Lit biography. It's actually interesting, much more so than the one I picked last year. I still have a lot of work to do for school, but I think I can get it all in if I don't get distracted. Much. Fifty-Five Words was just too tempting.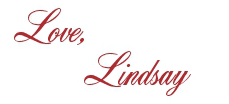 I bet you'll love these posts, too!