The photo shoot went okay yesterday. I was ready early, which was a good thing because we had to come back briefly and there were three or four accidents. One was on the other side of the highway. I hate rubberneckers. The directions were pretty accurate (yay for MapQuest), so we went for a bite before my appointment. We were in an out-there part of Baltimore, so we stopped at the first place we saw; turns out there was a McDonalds farther down. (I didn't know Dunkin Donuts had sandwiches.)
There were a few hang-ups, and I had to wear a tube top again, but otherwise the picture-taking process was fine. It feels so awkward posing for the camera, but the pictures looked good (except that my glasses were sliding down my nose… but Mom pushed them up into my eyes, so that should be taken care of.) We were there for at least an hour, but my Mom thinks they'll turn out better this time. I hope so. It's so depressing when you dislike every picture of yourself. (No, that is not a dig for compliments. I don't photograph well, that's just the way it is.)
We got back home around five. I changed clothes, called Greg, and made a sandwich while I waited for him to pick me up. We went to see The Fighting Temptations at Hoffman. That was a wonderful movie. I laughed so much. Only one part brought tears to my eyes, though, toward the beginning. One of the women from the choir looked exactly like my grandma. The resemblance was incredible. I suppose I cried because I miss her so much, and because I was so surprised to see "her". I whispered that to Greg, and he gave me a hug. He's such a sweetie.
I spent today at home. Mom took the rugrats to the mall, which made me feel so put out. I did my discussion points and math and practiced piano a little. I didn't get a chance to practice all week, so my lesson was short tonight. I forgot to return my library books, so now I owe them about a dollar. It's just confusing when I renew books. And now I'm wandering around online, talking to Greg on the phone, and waiting until bedtime.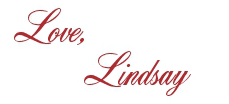 I bet you'll love these posts, too!