Today was the second day ever in which I have purposely not gone to school. The first was the "last" day of school last year. In both cases, my parents knew, and I didn't miss anything because there wasn't anything to miss. (At least this time, I hope not.) Last time, I spent the day finishing Harry Potter and the Order of the Phoenix because Mom wouldn't let me go out. It was school or home. I picked home. Home has air conditioning. No Greg, but cool air to ward off complete misery.
So anyway, I woke up, took a shower, kicked the rugrats out — I mean, told them when it was time to leave for the bus, and made lunch while I finished getting ready. Greg was early due to zero traffic and favorable stoplights, even though he drove the speed limit. (Which makes me wonder, does he usually speed?) He waited patiently, as far as I could tell, and we left.
We went to picnic at Fort Washington. It was way too windy out there. My hair just wilted like it's never wilted before. The fort is still closed for renovations, so we sat near the lighthouse and then on the "beach" while we ate and talked. I had fun, especially knowing what my other option was: being bored to tears for hours at school. I think I made the right choice. I hope I made the right choice. Ms. O'Neal, please don't have taught today. Or if you did, let it be something that won't be too hard to make up.
I watched tv and napped when I got home until the rugrats came back. Courtney looked into my window (which is near the ground, right next to the porch, easily accessible by anyone outside), saw me asleep, and apparently thought it would be funny to wake me up by knocking on the screen. I was frightened awake by that brat, who then told me not to get up. She has a key and was perfectly capable of using it without bothering me. But no, that'd have been too considerate. I can't stand her sometimes.
I watched more tv while I filled in as many blanks as I could on my UMBC application, then did the short answer questions for UMD. I was fairly productive. I should have researched my Adkins report, or redone my bibliography for RP (which I may end up doing anyway in a few minutes), but I wanted my day. My "I will not let school rip me apart again today" day. I think I got it. Who knows when I'll get another.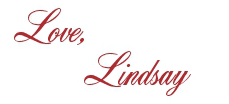 I bet you'll love these posts, too!