I can't believe it's almost 5:00 already. Well, it's only 4:40, but by the time I get his posted, it'll probably be 5. I just had so much to do before I got online.
So, backing up to yesterday. I ate after I got offline. My family went for Chinese, so I had steak and cheese. I can't help it; most Asian food is too vegetable-y for me. Then I moved surprisingly quickly to get dressed and do my hair and all. I was still ticked at my mom for cutting my bangs (which look stupid now, post-wash, like I knew they would), but her help cut my getting-ready time to an hour, so yeah. Greg showed up a minute before I was ready, so he sat and watched Finding Nemo with the rugrats.
He stopped making small talk with them (you badgerer, you) to compliment me. And he got a purple tie! I know that's really insignificant in the big picture, especially since it's dark on the dance floor, so no one can see what you're wearing anyway, but still. I asked him to get a purple tie so we'd match, and he did. I don't care if stupid people think it's a "gay" color, it's my favorite and I love it. We took pictures at my house, then went to his and took more pictures before we went over to the gym.
The decorations were actually pretty. Lots of black and white, all 60's-like. It took a while for things to get started (i.e., for people to get there), and the DJ blew a fuse twice, but otherwise it was all good. I saw Jorge and his date (who looked much too old to be a high school student), Thomas and Alanna, Choi and Larryel, Chen, Nick, Ricky, Jarred, Paul B. and Jarred's cousin Ashley (she seemed pretty cool), Iyen, Iyen's sister, a bunch of juniors from my Adkins class, Hope and Brandon, Dana… the list goes on. There were a lot of people there, but not too many, so we actually had room to move. They had the bleachers down so we could sit, but the admins kept patrolling to make sure no one was above the caution tape doing unmentionable things.
I danced. I love to dance, line dances and the kind I make up as I go. I've never had a date to a dance before, so it was interesting. Greg isn't as bad as he could have been at dancing. I think if he just loosens up a bit more, and stops seeming so surprised at the way I dance, he could be a "good" dancer. His back was hurting, so we had to keep taking breaks, but that was fine. Also, I did not break a heel! Yayness. I was honestly afraid of that, 'cause there's a lot of jumping in the Cha-Cha Slide. And to prove my mother wrong, there were people dancing without their shoes on. Some even had socks! I guess you have to compensate for feet hurting any way you can.
I was very tired when I got home (around 12:30, I think). I crept upstairs to let my mom know I was home. She was obviously very sleepy. She has to get used to it sometime, though; they've got two more kids after me. I fell into bed just before 2.
Dancing is very tiring. I didn't get until almost 11. My mom insisted we go practice parallel parking before I had a shower, so I did. It wasn't terrible. One time, I did it perfectly, but I don't remember what I did differently that time, so that sucks. I just hope I don't freak out when I take the test. I swear, if I have a bad day that Friday, I'm cancelling. I can't have a bunch of other things on my mind while I'm trying not to hit the stupid cones or drive on the wrong side. ::crosses fingers:: I hope whomever's in charge of these things is on my side.
I managed not to screw up anything, so I was okay coming home. I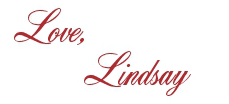 I bet you'll love these posts, too!