Happy Independence Day to all. Unfortunately for people with big barbecues planned, it's been raining circus animals here all day. I glanced out the kitchen window and saw the various levels of our uneven backyard being slowly flooded. It hasn't rained in a while. The plants are probably happier now. We usually go out to Bolling to watch the fireworks on the Mall. You can see them right next to the Washington Monument, but on the other side of the Potomac, on the base. That, of course, is out of the question now. Three years ago, it rained, but only after we were out there. That was a wet night. Instead of leaving, everyone crowded under the pavilions to wait it out. Then we watched the fireworks display. It was beautiful, like always.
Due to the rain, the rest of my family went out to see Spider-Man 2. That was a while ago, though. They bought their tickets online (always the best option, if you have or can borrow the plastic to do it), so I know they got in. And it was a long movie. I hope nothing happened to them. I'm probably just being paranoid.
Sitting here at the computer reminds me of a Independence Day two years ago. Hermit that I am, I shunned the family fireworks outing in favor of staying home. Or maybe they left me, thinking I didn't want to go. I don't remember. Anyway, I had just discovered the Harry Potter fandom, and had been searching for good fics on FictionAlley. That day, I discovered the incredible Draco Trilogy. It starts out with a hokey premise, but the writing is so awesome. I spent the entire day reading Draco Dormiens. The next day, I started in on Draco Sinister, but I took it a bit more slowly. Now, I'm eagerly waiting for more of Draco Veritas, the nearly-completed end of the trilogy. A sample, from my FA signature:
"I've been called a lot of things in my life," said Draco, looking at the plate. "But never a vicious, cold-blooded piece of toast." —Draco Sinister
If you're up for the commitment (it has super-long chapters), you must read it. You'll never look at a bake sale the same way again.
I haven't sat at the computer all day today, though. While I ate lunch, and for a while after, I watched the Zeffirelli version of Romeo and Juliet. I'd never seen the film before, only stills, so when I randomly found it via the Comcast Channel Guide thing, I decided to watch it all. It was great. It's from 1968, but luckily, that play doesn't need special effects. I liked the leads. Romeo wasn't too cute, but Juliet was pretty. Really clear skin. The fight scenes were good, too. Nowadays, they usually look really choreographed — which they are, but it needn't be so obvious. It was standard movie length, just over two hours (not like that four-hour version of Hamlet). It was definitely worth watching.
I've been writing this entry for a while, and my family is still AWOL. I hope they don't go out to eat without me. They went to IHOP Friday night (boo!), but they'd usually call and ask if I want something. On this occasion, I think a burger is required. Either way, I'm going to go up for a snack, then come back down and read or something. Yay for lazy days.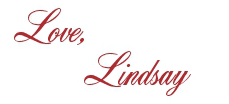 I bet you'll love these posts, too!