1. What is something that you used to believe, but are glad you don't believe anymore? In the Tooth Fairy. The last time, I was totally aware of my mom reaching under my pillow. I hadn't fallen asleep yet. Suspecting is one thing. Witnessing the truth is another, and it sucked. I am glad I didn't have to bother keeping track of the teeth once they fell out, though.
2. Is there something you wish you still believed? What? In Santa. (I know these questions were probably meant to be deeper than this, but that's what I thought of first.) Christmas was so much more fun when I could wake up at the crack of dawn, super-excited, rush downstairs to peek, and then go wake up my parents and Courtney so we could open all the presents. Christmas morning is still fun, but it'll never be so purely exhilarating again.
3. What experience or person taught you the most about life? I'm still learning about life. In my old paper journal from middle school, though, there's an entry I remember. I'd just finished watching 20/20 or Dateline, one of those tv newsmagazines, and all the stories were so sad. I was so disillusioned with life and humanity right then. That journal's at home, but I remember the quote "Life sucks." Sometimes, it really does.
4. What area of life would you like to know or understand more about? Men. Gender differences are so complicated. It'd be nice to able to understand them, finally. That, or why bad things happen to good people.
5. What is your most valuable lesson about life so far? Crap happens. See #3.
I think I was approached by a cult today. I have a two-hour gap between classes on Fridays, so I spend half it reading on the mall and the other half eating lunch and walking to class. Such an interesting life, mine is. Anyway, I was reading, and this guy and girl approach me and ask me if I'd answer some questions. I am an eager survey-taker. I hate reading statistics about groups I'm included in — they didn't ask me. I agreed, and she introduced herself as Jeonghwa (I only know how to spell that because she wrote it down), and I think she said the guy was "Reverend Bob". Begin suspicion. The questions were odd. "Do you think world peace is possible? What do you value most in life? How do you define family?" The oddity of the questions made me wonder. She wrote down my answers in her notebook; she misspelled my name, but I didn't correct her. At the end, she gave me a flier for the group, World CARP. They actually invited me to go talk about the group at South Campus, but I stayed on the mall. The vagueness of the questions and the description on the flier, plus the location (it's off-campus), makes me wary. I don't think I'm going to go, but it was weird.
Geography was boring again. It's always boring, and it's going to be boring all semester, which sucks. I have to start my short story for my Honors seminar. I have no idea what to write about. I wanted to practice by writing something short, so I looked around FictionAlley for some challenges, but nothing fit right. (Heh. I totally typed "write" instead of "right" at first.) I'll figure something out.
Tomorrow I'm going with some of the other HonHum people to the National Book Festival on the Mall (the D.C. one this time). It sounds cool, and I think I'll manage to get a book signed. I'm not sure if Nicholas Sparks will be there or not, but I had my dad bring me my Walk to Remember, and The View from Saturday as a backup. (I also had him bring my Harry Potter books. I missed them, and with Greg's gift of a hardcover SS, they all match, so they can be happy now.) One or the other's getting signed. I hope it's a nice day; it would suck to celebrate something paper-based in the rain.
Tonight Greg and I are supposed to be going to see Our Town at CSPAC. I got free tickets from Honors. It starts at eight, though, so if he doesn't show up soon, we're going to miss it.
Also, I am now an official eBay-er. Squee. I lost my first auction yesterday evening. Boo. It was a good deal, too. Sloppy Firsts and Second Helpings. It went down to the wire and I got tired of bidding, though. I won today for The Lovely Bones, though, and Chasing Liberty ends in a few days. Yay for cheap stuff online. I hope everything goes through okay. I just found out last night that my dad was a victim of identity theft (and becoming Catholic — go figure), so I'm a bit nervous. I've never had any trouble before, but I'm keeping my fingers crossed.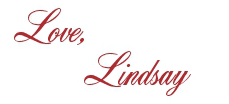 I bet you'll love these posts, too!