So, last Friday, Greg showed up with David, his mom, his sister Lara, and his other friend Aaron. All I knew about Aaron was hearsay, but now that I've met him, he definitely seems like Greg's kind of guy. He drives fast and plays that loud, screaming kind of music I hate. Arundel Mills is an enormous, gorgeous mall. It has at least 100 stores, probably more. The only reason I really went was to go to Old Navy, since I hadn't yet been able to use the giftcard I got for my birthday. That was actually the last place we went, but I enjoyed being there and would definitely go again.
I got up late Saturday, as usual, and spent all day reading for my HH class. I had to read, understand, and be ready to discuss the readings in class and pose questions for everyone else to discuss. I have very little focus lately. I used to be able to shut everything out until I was finished working. Then again, I used to be finished working in a few hours, not up all night like I am now. (I'm done early tonight, though, and a bit ahead on this week's work. It's a refreshing feeling.) But I managed to get through it. My mom came by to drop off some clothes I'd accidentally left behind when I did my laundry last weekend. She drove me around to Checkers to get some food. Even though the fries were too salty, and they messed up my burger so I couldn't really eat it, it was not campus food, and therefore good.
On Sunday, Greg and I planned to hit the Smithsonian museums for an hour or so, then eat on the mall before going to see a movie at Springfield Mall. I left for the Metro shuttle late, though. It was such a long ride, and we managed to get on a train going the wrong direction. By the time we got to the Smithsonian Metro stop, it was too late for museums. We ate anyway. It was freezing, though, so the whole time, I just wanted to be somewhere else, somewhere warm. We went back into Virginia to pick up Greg's car. He got turned around on the way to the mall, and David and his date canceled at the last minute and left, so we went to the movie by ourselves. We saw Team America: World Police. It was very political, and crude, but funny. All the jokes were so overt, you couldn't help but laugh. It's like a filmed caricature of the current world. If you have any political sensitivities, it is not the movie for you. Otherwise, it was worth my time. I got back super-late, so I was up until about 2AM doing math, but it was a pretty good day.
Yesterday, geography was not as boring as it could have been. My math professor was "reviewing" for Friday's exam, introducing a totally new type of question in the process. Just when I thought I was getting it. My HH presentation went well, according to Jenny. Ayo accused Alex of not reading, though I know she did 'cause we talked about it Sunday night after I got in. I think I did what I was supposed to, but I suppose I'll find out when we get grades….
Today, I went to class, came home, and studied. There was a pro-life group on Hornbake Mall today. They'd put pink and blue flags in the grass and chalked "1 flag = 1 abortion in the US each day : 3500 flags". It was impressive. The fliers with pictures and a description of partial-birth abortion were a bit much, but it was a clever way to protest. I finished working early tonight, like I said. Of course, now "early" means "11PM".
I hate being such a perfectionist. And a compulsive studier. Why can't I blow stuff off like normal people? Why am I so doomed to be a giant ball of stress for the rest of my life?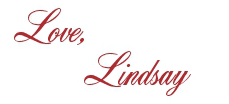 I bet you'll love these posts, too!