1. Harry Potter and the Half-Blood Prince will be released July 16, 2005. I jumped up and down when I got the text message that the date would be announced. I was also very upset that, because my parents are NOT getting DSL, AFTER they got my hopes up, I cannot go to JK's website to see the announcement for myself. I had to go look at the screencaps. Not nearly as much fun.
2. I am rapidly getting bored, and the break has barely begun. I have some scholarship applications to work on, and my mom's given me dinner duty once a week. We'll be having breakfast for dinner a lot over the next five weeks. I can't help it; I enjoy breakfast for dinner. And we don't have any waffles, which makes me sad. Maybe that's what I'll make tomorrow.
3. I've written a new short story. I have also posted a found poem I composed using only the words from a poem Megan wrote. Please comment.
4. Greg and I broke up last night. I'm not ready to talk about it, but I wanted to let you all know.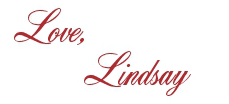 I bet you'll love these posts, too!