An interesting Friday Five, considering I'm in my dorm:
1. What is the oldest object in the room with you? I'm going to say Maura or the bed frame, but we have the newer desks and dressers, so it's probably just Maura. Haha.
2. What is the newest? This pink CD Andrew burned for me with pictures from the Prom for Parkinson's.
3. What is your favorite object in the room with you? Ooh, the pretty new necklace Rebecca gave me for Christmas.
4. What is the most valuable object? Mine and Maura's computers.
5. What is the ugliest object? Ha. Our room is pretty cute. I'll go with our odd-colored carpet or the trash.
I like how Facebook wall message emails come from wallmaster at facebook.com. That made me smile.
Last Saturday, I went to Arundel Mills with my mom and the rugrats. We had so much trouble finding a parking space. My mom seriously drove around for like fifteen minutes. It was insane; some heavy-duty trucks had pulled into the spaces that still had snowdrifts in them. We eventually found a spot though, then got a little lost in Outdoor World trying to find the exit into the mall. We escaped, though, and shopped for ages. I spent a long time in Five Below getting parts of Maura's present. Why have I never been in that store before? They have some cute cheap stuff. Everyone else had lunch, but I had a milkshake since I'd already eaten breakfast/lunch. (Always breakfast. Never brunch.) Then the ice cream place ran out of milk, so they couldn't get milkshakes. It was yummy, too. I got Full House: Season Two on DVD for Sara, and the rest of Maura's present (which I can't describe because I haven't given it to her yet). We went in a bunch of other stores, then Wal-Mart, then we stopped at Checkers before my mom brought me back to campus. I spent a lot of time with my lovely crazy family, which was fun, and I was so productive. Instead of coming back having bought only two presents, I came back with only two left to buy (which may be less than that, actually). I also got my dress for Tuesday.
Monday was okay. Last review in 280. Lunch with Andrew… and maybe Scott, too. I don't remember. Definitely know Andrew was there, though. More review in Spanish. In Comm, we went over the final and talked about speeches a little. I went totally formulaic and conventional on my persuasive speech, so I expect a better grade this time around, but I'll know on Monday. We watched some good clips, though. I like his clips. I watched 7th Heaven again, hoping it would turn out better now that it's being canceled. It was actually really good. Rose was as despicable as ever, but it was just the right kind of Christmas episode.
I did not want to get out of bed on Tuesday. On the other hand, it was the last day of classes for the semester, so I got up knowing I wouldn't have to get up early for class until late January. (n.b. "for class") We had the last of the Frankenstein presentations in 301. Anne M. said she would have skipped if she hadn't had to present; hers was pretty interesting. I'd heard of the Illuminati, but never knew anything about them. I came back to the dorm and wasted some time, then went to lunch and Spanish class. I came back and Sara drove us out to Target to get an iTunes giftcard for Hana. I got that and tissue paper; she got candy. It was a very productive trip. I had dinner with Scott, Andrew, and Rebecca, then came back to get ready for the NotProm.
Sigma Alpha Iota, Maura's music "fraternity for women," sponsored a benefit formal, the Prom for Parkinson's, for the National Parkinson's foundation. I hadn't worn my dress from Jessi's wedding since then, and it still fit, so I decided to go. Scott, Andrew, Jonah, and Andrea (more Wicomico people) went, and so did Rebecca. Her grandmother died Tuesday, but she decided to go anyway. Take her mind off it, I suppose, since she couldn't fly out to Maine until today, I think. It was an awesome time. Scott took a zillion pictures (okay, like a hundred, but that's still a ton!), and I danced with both blond boys, and there were two live bands. And I did lots of dancing and twirling around in my lovely billowy skirt. Afterward, though, I had to go straight to bed.
Wednesday morning, I got up with the sun. I went with the other teachers from the Scholars program around Anne Arundel County to visit the schools we'll be teaching at. It was so cold that morning! I had to stop halfway to the Union to put my headband on! And then Alice had to go back briefly, so we didn't even leave on time. The drive out there was really long. I hope hope hope I don't have to change my schedule. The class is 1-2:30 on Wednesday, but I have class until 12:50 and again at 3:30 that day. I couldn't get a Wednesday gap and manage to fulfill the requirements I need. Argh! I can't quit this job, obviously, (… just now remembering I should have picked up my paycheck yesterday… crap), but I have to take classes sometime. Oh, the stress.
We went to the first site, the one I'll be at. We wound up in the hall during passing time, but we survived. I seem to remember my schools being way worse than that. One teacher was really enthusiastic about helping us out any way possible. She was a shortish blond woman with a really firm handshake. I had to squeeze hers back to keep her from hurting mine! The vice principal gave us a tour. I've only been asked for a hall pass maybe twice ever, so it was weird to see her randomly stop a girl for hers as we were walking. Then we went to the AACPS Board of Education office to be fingerprinted for legal whatnot. It was weird. When the fingerprint guy had to do four fingers at once, he kind of slanted mine. I think it was to help them fit in the box, but my middle fingerprint was totally hanging outside the lines. Then he gave me this gross-feeling green hand cleaner to get the ink off. It worked really well, but it felt so squishy and horrible and gritty. We left there and drove to the second school. The principal gave us a tour there. That was a really nice school. I feel like it's better than the one Irene and I chose, but whatever. It's not about the school, since we're not really teachers. It's the kids. I hope we get good kids. I'm excited.
We got back in early afternoon. I got lunch, then came back and wasted some time before writing a few Christmas cards and going to the CSC. We were almost late for the Rosary, and it was so cold I sniffled for a while, but all was good in the end. I was glad I didn't lector when the readings were different. They should have a calendar or something of the feast days the CSC celebrates. It's hard to be prepared to lector anytime when I don't know what I'll have to read. The CSC is a silent study hall every finals week, so there wasn't as big a dinner as usual. They ordered Jerry's pizza for us, and since no one was actually studying over pizza, we ate in the Great Room anyway. It was kind of sad doing that for the last time this semester, but there's always next semester to look forward to. And Fr. Bill said, "You know, you are a very perceptive girl," in response to my Christmas card's praise of his homilies and awesome, awesome priestliness.
On Thursday, I got up at 8am so as to get something done before church. No such thing. It started snowing that morning, so I walked to Mass with my umbrella and a bag with Christmas presents in it. I read at Mass, then went to the Diner to meet up with Sara, Hana, and Rebecca. As I was getting a drink, I wondered where they were, then thought they might be waiting around for me in the breezeway. That, of course, is exactly where they were. We always meet for lunch at the tables, but for dinner in the breezeway. So I started eating before they even got food. We ate, then exchanged presents. Sara's mom sent us turtle sculptures from Florida, and Sara knit us all scarves. I love mine; it's dark blue, so it matches all my winter gear. And she got me these itty-bitty cross earrings, which are super cool, because I have managed to not amass a single pair of cross earrings until now, despite my abundance of jewelry. Hana gave me some long dangly earrings that make me look very sexy… in a chaste sort of way… and a pretty hair barrette. Rebecca gave me this gorgeous cross necklace; it has pink stones on the ends, and a pink heart wrapped around the cross. I had admired one like it on our shopping trip for Hana, actually, but didn't buy it, and she remembered. Yay for remembering. Lunch took forever, as usual, but it was great fun.
I spent the rest of Thursday studying for my Friday exams, then went to bed super-early. Maura came back from her date at 11:30 and was so confused to find me in bed. I'm sure she understood when my alarm went off at 5:30 the next morning. So I dragged myself out of bed and went to my 8am 301 exam. I don't feel great about any of my exams so far. I had trouble with the passage IDs, but with only a sentence to work with, who can blame me? I think I finally got a coherent enough Frankenstein essay for him, though. I came back for a bit afterward and IMed Scott, then went to lunch. It was really crowded. I had cookies to try to cheer up; they were good, but didn't work. I left way later than I'd planned, so most of the rest of my Spanish class was already in the room for that exam at 1:30. I felt so late; our teacher walked in right after me. I'm pretty sure the last verb I used in my writing section was conjugated wrong, but I did what I could. At least I understood everything. I managed to completely blank on the second person plural imperfect of "ir," but I worked my way around it (I think.) Then dinner and studying for today's exam.
Getting up before the sun two days in a row is depressing. Yes, it's winter, so the sun rises later. Tell that to my tired eyes at 6am. The water was conveniently already hot yesterday, so I was disappointed to have to wait for it this morning. I made it to the exam though, 280 at 8am again. I don't feel great about that one, either. My notecard didn't help much. There was an excerpt from "The Walrus and the Carpenter," but I couldn't think of a second reason why it was Contemporary Modern English. My first reason was "because it's Lewis Carroll and that is what he wrote in," which wasn't very good, so I couldn't answer that question. We got to choose 10 of 12, though, so I was okay. I got stuck with trying to explain the Great English Vowel Shift, but I think I got fairly close to enough information on there.
I came back before lunch with… well, a ton of people: Hana, Sara, Maura's friend Olga, Adam, Scott, Andrew, and Megha just before I finally left. More awesome conversation. Meals at home just aren't the same. I mean, I wouldn't want to talk about Testicle Face Man with my family, but you know what I mean.
Hana's birthday is Monday, but Sara's leaving for Florida in the morning, so we're going out to celebrate tonight. We're going to Maggiano's, an Italian restaurant in Friendship Heights. And we are taking the Metro, and I have to change clothes, and I could use more cash, so I am going to go (grr) iron now.
One more final Monday afternoon, then home for winter. The mediocre semester will finally be over. Here's hoping I don't commit GPA suicide (which, for me, is anything under 3.2, because I'll jeopardize my scholarship… and possibly HH, too). Gah.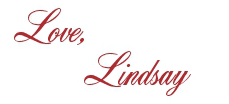 I bet you'll love these posts, too!