I've got a week and a half to cover, so despite my lack of doing much, I'm still going to go on for a short story's worth of blogging. I imagine you're all used to it by now, though. Hang in there.
The HS reunion dinner wasn't fabulous, but not horrible, either. I liked seeing Megan and Stephanie again. Hope, Paul, Greg, McClain, Steph's boyfriend Ian (a.k.a. black Ian), and Gonzo (a.k.a. Thomas) were there, too. Steph picked me up way too early, so we waited in the parking lot for other people to show up. When a car pulled up way too fast, barely missing a little girl, I wondered out loud who was driving. It was Paul. Gonzo and Hope had already shown up, then Greg completely missed us all sitting in the parking lot and was inside before anyone could yell for him. I wound up at the same end of the table as Greg, which was unfortunate but not horrible. The food was awesome — it's IHOP; it can't not be. After dinner, we went out to see King Kong in Waldorf. I hadn't really wanted to go, but I can be a lemming when I feel like it. We ran into Freddie there, who was startled to see so many of us together so randomly. He was on his way to see GoF, yay. King Kong was super long, but very good. It was visually beautiful, and I liked the story. I could have done with shorter action scenes, though, which would have cut the run time considerably. Yes, there are huge crazy creatures on Skull Island. We get it, Peter. Move on. I didn't get back until almost 1am.
Christmas was good. I got up early, not to open presents, but to get ready for church. My dad works mornings, so my mom pushed present-opening until later in the day, leaving us a convenient opening to go to Mass. I was glad I didn't have to talk her into going and taking the rugrats, since it was a twofer Mass: Sunday and a Holy Day of Obligation. I've only missed one Sunday since I've gone back to church, a fact of which I am very proud. So we went. There were more people than usual, but not many. It's a small church. The poinsettias behind the altar were beautiful. My mom loves poinsettias (born for Christmas, remember?). I liked that the "Gloria" was set to the tune of "Angels We Have Heard on High." The carols about angels are some of my favorites (that and "Hark, the Herald Angels Sing"). I've never been to Mass on Christmas day before. We had the reading from the Gospel of John, but the priest did such a good job explaining why we didn't hear about shepherds and angels that it didn't matter at all. My knee went out toward the end of Mass. I usually stay kneeling until the priest sits after Communion time, but I had to sit early, and then it buckled on my way out so I almost fell on Ryan.
I came home and ate some cereal while we waited for Dad. The rugrats and I opened our presents first, as usual. I got more cute cross jewelry, a new Old Navy giftcard, new clothes and Hello Kitty pajamas, and a new HP calendar, which I only remembered to flip to January just as I wrote that. I also got the soundtrack to GoF, which explains my current favorite song. My mom liked her sonnet a lot. The rugrats cleaned up. Ryan now has an entire AND1 outfit, spiffy new basketball shoes, and an electric guitar that he cannot yet play. Courtney got a cell phone, which means my parents' minutes will be much lower than usual. She's basically my complete opposite. The rugrats liked their calendars (yay for fun practical gifts), and my dad never got to see all the episodes of The 4400, so the first season on DVD was a good buy.
A few hours later, we trekked out to visit my grandma. The food was so good, as usual. My grandma can cook. I recognized all my relatives right away, which was a welcome change. My grandparents gave me super-cute Tinkerbell pajamas, and Aunt Cookie (who is not really my aunt at all) gave me a super-cute automatic umbrella. I love my black polka-dotted one, but putting it up and down does get to be a nuisance. For the first time, I think, I really like every present I got. Lots of love.
This last week has been as boring as every other time I come home. I finished the book I was reading this semester, If You Really Loved Me: 100 Questions on Dating, Relationships, and Sexual Purity, by Jason Evert. It was amazing. I swear I read my life on some of those pages. I'm not comfortable discussing it in depth here, and I doubt most of you are interested, so I'll spare you. Suffice it to say that I feel better about being single now.
I went back to OfficeTeam on Wednesday. I got there early and had to wait a few minutes. That happens a lot, now that I think about it. Maybe I just always make appointments when they're not busy. The receptionist had told me I'd only have to fill out new tax paperwork, but I had to do a whole new application since it'd been so long since my last assignment. Dian re-interviewed me, which was unexpected but easy. She called me back on Thursday to say Ridgeway, my supervisor from the summer, needed someone to answer phones tomorrow, so I have that to do. Getting up super-early won't be fun, and neither will getting to sleep so early tonight, but I could use the money, and apparently Ridgeway liked me. Yay for impressing bosses, even if they are temporary. It's just the one day as far as I know, but that file room was huge, so there may still be more for me to do.
At the gas station before I went to OfficeTeam, I was waiting for my tank to fill when I heard the woman at the pump on the other side of mine say, "She didn't hear you." Naturally, I turned to the little girl who was trying to talk to me. Well, that's what I thought. Turns out the evangelizing Jehovah's Witness woman wanted to give me a tract. I took it, not wanting to hurt the little girl's feelings, finished getting gas, and went off to my appointment. I didn't really look at it until I got to the OfficeTeam building, but I read it when I got home. "Why You Can Trust the Bible," printed in 1987, is actually quite tame. It didn't tell me I'm going to hell for being Catholic or anything. I know the JW's have been to our house before. Janet always said they'd given up on our neighborhood. Their Kingdom Hall is right on the street that runs by my neighborhood, so I'd wondered why they hadn't come knocking until she mentioned that. Most of the people on the main street are Christian (are JW's Christian?), so there's not much room for evangelization down here. I'm upset that the woman had her daughter tract me instead of doing it herself, but it was an effective tactic.
My New Year's Eve was blah. I edited Guy's grad school essay for him, which was a welcome break from web design and generally sitting in front of my computer. I channel-hopped the Times Square coverage. Mariah Carey did a good performance, but her dress was so unbelievably tiny, I can only imagine how cold she was. Even her dancers were wearing gloves. They gave her this big, I-hope-it-was-fake furry stole partway through, but she didn't keep it on. My mom dragged me into the living room for sparkling apple juice at midnight, then basically called me boring and old as we watched replays of the Dick Clark show performances.
I somehow managed to get up and ready for church this morning. Another twofer: Sunday and the Feast of Mary, Mother of God. The frizz is kind of taking over my hair. Perm time will come before school starts up again. It was just me and my mom this morning. We had lunch at Subway, where I reaffirmed my love for flat, sauceless sandwiches, then went to the BX before we came home. She tried to talk me into eating some black-eyed peas for luck, but I avoided it as usual. (It's a Southern tradition, black-eyed peas cooked with a neckbone for good luck in the new year. I think they smell weird.)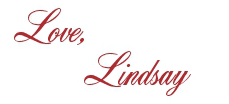 I bet you'll love these posts, too!