Friday Five: A #5 with an Egg Roll
1. What is your favorite specialty restaurant (Italian, Mexican, Thai, etc.)? Does IHOP count? No? The Olive Garden, then.
2. What do you order to eat there? I really like the three-meat ravioli, and that soup with the sausage and potatoes. And their bread is so good. So, so good. I enjoy bread.
3. What is your favorite specialty food or dish to cook? I don't cook much. Scrambled egg and cheese sandwiches are about as complicated as I get on a regular basis.
4. If you could travel to the home country of your favorite specialty food, what would you do there? Italy? Visit B16 of course… or just the Vatican, whatever.
5. What is your worst experience with a specialty food restaurant? I had shells with a lot of ricotta instead of the ravioli one time. It was rather disappointing. I can only handle so much ricotta.
Maura and I were totally on time for Mass on Sunday. I got to lector, which is always nice. After Mass, I walked with Chris over to the CSC for the retreat committee meeting. The theme is "Faith, Hope, and Love," the theological virtues. It's right at the beginning of Lent, so we're thinking about working in the Stations of the Cross, which is also my new AIM buddy icon. It should be cool.
After the meeting, I had lunch (if you can call my first meal of the day at 2pm lunch) with Jim, then came back to start readingThe Merchant of Venice for 304. I couldn't quite manage it before dinner, but it was a really interesting play. Dinner was so early I wasn't really hungry, but who am I to pass up a meal with my awesome awesome friends? I have meals by myself so seldom, I keep forgetting who was at which meal when, so I'm just going to stop listing everyone. You all know who you are, and you know I love you.
Monday was okay, as far as I can remember. I hadn't quite managed to get through my reading for Colonial Lit, but we didn't get to talk about them, so I got away with it that time. It's been a lot like a history class lately, since these first few readings are just nonfiction writings (more or less) about the New World. We did get to read the real Pocahontas story, though. Hey, Disney, who'd you pay to make up the rest of that?
I only have class in the morning Monday/Wednesday/Friday, so after lunch I came back to do my laundry. One of the machines must have been half-full of quarters (despite being completely empty of clothes), so I got a break that afternoon, which was lovely. I managed to time it just right so I didn't have to lug my dirty clothes over to QA with half the campus walking around. I don't mind it as much when I've got the clean ones. Morning laundry was easier in that respect.
Tuesday morning was nice because I didn't have Spanish. I got up early and wasted the extra time, managing to squeeze in some Colonial Literature before African-American Lit. I wasn't too pleased with that class, because she added another textbook, went over what's in our anthology (without discussing any of it, mind you), and reassigned the timeline she'd already asked us to do. I totally did mine, and then I had to do even more research for the new one. Argh. Lunch was good, then I came back for a bit before EDHD. I managed to cram that reading in before I went to class. I still like Prof. Gardner a lot. He has personality, which I think makes it easier to learn. Then again, Prof. Kearney from GEOG 140 had personality, but no one will ever be able to make beach drift interesting to me.
After class, I felt this weird need to go to daily Mass, so I did. We did the Sorrowful Mysteries of the Rosary, which I hadn't prayed in a long time. During the consecration, my heart started beating really hard, right through to the end of Mass. It was such an amazing feeling. It made the fast trek back up to the Diner to meet people a lot less cold than the wind should have made it. I watched Jeopardy! and American Idol with Sara and Guy in Sara's room, then came back for studying.
Wednesday morning… has largely disappeared from my memory. Hmm. There's this one guy in my Colonial Lit class that sounds kind of pretentious when he makes a comment, which he does every class. Maybe it's just his tone of voice, but I feel like even if he were saying nice things, they would someone come out as chastising. Does that make sense? I'm supposed to be giving an oral presentation in a few weeks, possibly with a partner, but I have no idea what to do. Stupid scheduling issues.
The scheduling issue, of course, was caused by the Scholars Program. Leinwand gave another excellent Shakespeare lecture, after which I left Hana and dashed as quickly as possible back up to the dorm for my lesson plans, then over to the Union to meet Irene with our car. (At this point, I'm wishing Shakespeare had stopped writing a little sooner; carrying his complete works three times a week along with two other books is not fun.) I got there right as Irene pulled up and we headed out to the school. We got there just before 1:00, signed in, and met up with Dr. White and Alice just before the students started to arrive.
The class went okay in general, I think. Dr. White was really impressed, which is great. I just felt really disorganized, like we were mostly winging it, despite our lesson plans. For example, the icebreaker activity listed in the lesson plans was Story of a Scar/Shoe, but Liz brought M&M's, so we tried to work out an M&M icebreaker in the car on the way to the school. Then, when Irene went over what to do with the candy, we and the students kept forgetting what they represented and what to do, so they were just like normal introductions. Liz almost forgot I was supposed to lead the opening discussion. When I tried to do that, though, it didn't go very well. As expected, only a few students really talked, but that's okay. I've never really led a discussion before, so I wasn't quite sure how to steer the topic in the right direction without talking too much. I intentionally kept quiet a lot, but the other instructors talked more than I would have liked them to. That, I think, is part of what comes with getting a job for which you have no experience. Gotta start somewhere. Our topic was really general as well, liberal education, so it was hard to figure out what we wanted them to learn. The time went by quickly, though part of that was due to introductions. The four of us had a really cool discussion about religion on the drive back (we were listening to Christian radio). I got back to the dorm around 3:30, confirming that I wouldn't have been able to stay in British Lit. I think I'd have liked it — and been more prepared for it, being 300-level — more than Colonial Lit, but I needed to stay with the program more than I needed to (presumably) enjoy class.
I went to Mass Wednesday night, as per tradition. I almost lost my place while I was lectoring, but I'd just done the readings about an hour beforehand, so I knew what I was supposed to be saying. I followed along with my finger anyway; it was a long reading. Nothing like a (near-)mistake to remind one of the importance of humility. Dinner was good. There was more food then usual; I suppose some of the regulars weren't around this week. To my distress, not eating lunch made my generally yummy chocolate chunk cookie way too sweet. I enjoyed spending time at the CSC, though, as always.
Yesterday was okay. AA Lit was really tedious. My professor had us write about our timelines, as if doing the research for them couldn't possibly have taught us anything. Quite a few people hadn't done theirs, which I found puzzling, since they'd been originally due on Tuesday. Then she tried to divide us into groups from her class roster. She kept calling absent people, despite having taken attendance. I wound up partnered with a girl sitting near me regardless. We were assigned to read about rhythm and blues as part of AA vernacular tradition — which wasn't part of the reading we'd been assigned for that class. It was originally just a rehash of the reading, but there was some interesting discussion toward the end of class.
After an unusual peak of twelve people at our table during lunch, I came back before EDHD. We were moved to a bigger classroom in Benjamin, which is much more comfortable and much more convenient for me. Prof. Gardner handed out index cards and asked us to write something about ourselves. I wrote about my love for books and Harry Potter. That is an essential part of Lindsay-ness.
Yesterday was the Feast of the Presentation, and my devotional reading struck a particular chord with me, so I wound up at Mass again. Dinner was good, as was the Commons Shop trip afterward. Yay for not being alone anymore. I came back to watch Jeopardy! and Smallville, during which Guy's comic book nerd flag was a-flying, and Sara made Valentine's Day plans. We're going to Baltimore for the PostSecret exhibit, then out for dinner afterward. Where we'll eat, I don't know, but I think we're going to gather some boys for a non-date date. I'm looking forward to it.
This morning was rough. My Spanish class also changed rooms, so we went from a normal-sized room in the basement of JMZ with a low ceiling, to one that's far too big for our class. Our teacher's more comfortable, though, which helps. Colonial Lit wasn't bad. Our professor had invited us to join him for The New World in Silver Spring, but I wasn't really interested, it wasn't required, and — who have I become? — I already had plans for tonight. Shakespeare discussion was best toward the end, when we started to warm up to one another.
After classes, I felt so bright and upbeat. Sometimes I think I have SAD, but then I think it's that thing where I think I have stuff to make myself feel better. Hana was all mopey and tired. She's still made it to every single one of her classes. I'm so proud. She grumbles her way through them, but she goes, so yay for that. I tried to scan my W-2 for my mom, but I couldn't get the scanner in the HH lounge to work, so I just read her the parts she wanted over the phone. I came back and wasted a spectacular amount of time before dinner. We wound up sitting at two round tables instead of the big long ones. Maura and Adam were at the other. He made a comment about Maura's laughing, and when I overhead and turned to see her dying of laughter, it made me laugh, too. I swear we're becoming the same person. We'll be one giant music-playing, Harry-Potter-loving conglomeration in no time.
After dinner, Andrew, Rebecca, Sara, Seth, and I went back to Wicomico. Rebecca watched tv while the rest of us played Uno. It turns out that you're supposed to play to 500 points: when you Uno out, you get points for every card the other players are holding. I won the first hand really quickly, but the others went at normal speed. We finished just in time to go meet Guy for karaoke; Andrew won two hands and beat my two hands by about sixty points. Karaoke was quite fun. There were a lot more people there than last time, including Ali and Andrew (not the same one I just mentioned), Jonah, and Adrienne and Crazy Mike. I sang "Everywhere" again, and Sara sang "From This Moment On," which was beautiful. We are two lovely singin' ladies. Ali did "Criminal" really well, and then the three of us sang "Bitch" together before we all left. I know, I know, I usually don't swear, but it's a really good song. I have this odd fondness for songs with "bitch" in (or as) the title.
So now I'm back in the dorm, all comfy in my pajama pants after a wonderful evening. I have done no homework so far, but I don't have any other plans for the weekend, so I'll have time. And all the time that has already passed was time well spent.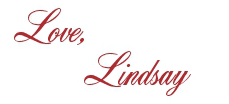 I bet you'll love these posts, too!