I love words. For example, the problem translating "a whole nother" into writing and translated Spanish idioms. I spent about fifteen minutes arguing with Sara that she really shouldn't have said she "spelt" something wrong. That was a twofer, unless she's writing in British English, which, to my Harry Potter-loving self, is love.
I sent my Switchfoot CD back to Sony on May 31. I'd always intended to do it, but I didn't know how long it would take to get back to me, and retrieving campus mail over the summer is just too much work. There's a UPS Store right down the street from me, so I took it over there in a padded CD envelope and dropped it off. (Sony paid for shipping.) It looked just like the inside of the Mail Boxes, Etc. on campus, so I guess I could have taken it in months ago. The official settlement only came through at the end of May, though. So today, my replacement CD came in the mail. Less than two weeks: Perhaps Sony's got their act together now. When I got the email linking me to mp3 downloads of all the tracks (they didn't expect it to get here in six days?), I also got the Target-exclusive track "Good Night Punk." And they're supposed to be sending me other CDs in mp3 form to compensate for my sheer frustration, but I don't have those yet. Everything seems to have worked out.
While I was reminiscing about the Switchfoot concert (OMG so awesome), I wandered over to their site to find yet another free song to download—this one from their upcoming album—and the Daily Foot excerpt for that show:
4/4 Baltimore.

One of the best shows of the tour. Easily. Everything tonight was just great, especially the crowd. This will probably one of the smaller rooms on the tour, so if you can imagine the energy in a Switchfoot show and then pack it into a smaller place, thats what it was like. This crowd sang every word to every song at the top of their lungs all night. Amazing.

You could tell all the guys were in a good mood tonight too. It's amazing what a day off can do. Right before '24', Jon even played a bit of 'Underwater'. Well, as much as he could remember at least.
I went to the dentist today to get my teeth cleaned. They always feel weird for a while afterward, like they're somehow too clean. The hygienist actually said the word "braces" concerning this problem I have with a stubborn baby tooth. Why would I get braces to fix, like, two teeth? They don't even bother me most of the time.
Whoa, Dr. Bashir is going to play the Angel Gabriel? This Hollywood trend with religion in movies is unexpected, but who knows which way this one will go. (Via Catholic Ragemonkey.)
Oh, and it looks like we'll at least be doing the summer program for one week. So I still have my job for now, but it's shorter than I thought it would be. We'll see what happens next.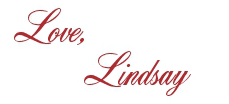 I bet you'll love these posts, too!