Two of this week's Boundless articles referenced men, women, and marriage. Candace Z. Watters uncovers new research showing that there really are not 11 million more single Christian men than women. Of course, my Catholic sense starts tingling when I read about the number of men and women who would describe themselves as "born again." (Those aren't sneer quotes. They're the ordinary kind.) I wouldn't describe myself as "born again" or "saved." I am a Christian because I believe that Jesus Christ is/was the Son of God, but I would describe myself as "Catholic." These days, that adjective can mean everything or nothing. I'm pretty traditional, so I might go for "Catholic Christian" as a stretch. Overall, I would reason that most of the men in that survey are not Catholic, and therefore less likely for me to marry.
Reading about single Christian women searching for Christian husbands always strikes me just so. Four years ago, if you'd asked me whether I hoped to marry, I would have said yes, despite having never dated anyone. Two years ago, I would have avoided the question because I was dating, but not even out of high school. I wasn't ready to address that with anyone but my boyfriend, and I hadn't yet come back to church. Six months ago, I would have said that I was discerning religious life. I didn't even wonder why I wasn't dating; I was busy praying. And today, I would say that I have no idea. After the conversations over lunch during the Shrine and Dine, I realized that I'm not ready to discern my vocation. I still pray for that specifically; don't get me wrong, if the answer's coming, I want to hear it. The problem is that I'm not ready to hear it. I don't know how to hear it. (I've written about this already.) I know Maura might find the news that there are potential husbands out there especially encouraging. For the moment, I'm just trying to stay focused on my spiritual growth and catechesis. I had an encounter last week that made me wonder, but with a new semester coming up, I'm just bracing myself for the next transition.
The second article was another installment of "Office Hours," by the incomparable J. Budziszewski. He finished up his article on how men and women are intrinsically different, and how that is a very good thing. It's hard to comment on what he said because I'm not even sure I can wrap my head around it. It's thought-provoking and well-written and real. (The first part was published last month; start there.)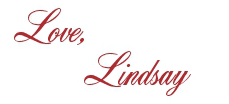 I bet you'll love these posts, too!