The bad part about this awesome new blog is that there's so much to do behind the scenes that… I forget to post. So let's rectify that now.
Life has been pretty good lately. I can't believe it's already the middle of August, though. In mid-July, I was ready to go back to school solely for the company. Now, I realize that going back means going back to class, which sucks, and so I'm less eager. I'm excited about living in Commons. Maura and I might have some moments where we're crossing each other in the bathroom, but if we managed to live practically on top of each other for a year, we can manage this.
I am learning to cook! I made a Mexican lasagna for my mom and Courtney a few weeks ago. I found the recipe online, then put the ingredients on the grocery list and gave it a whirl. And it was so yummy! I even took the leftovers to work the next day. On Saturday, I tried another recipe and made a pizza casserole. It was like pizza-style macaroni. I think I should have used chopped pepperoni instead of sliced, though, because it was hard to mix. It had a ton of cheese, and the pizza sauce wasn't as tangy as I'd hoped, but my mom said it was "really good." Considering my relationship with my mom, that was a huge compliment.
Earlier this week, I got the best news since Honors hired me: CBS is releasing the second season of Joan of Arcadia in November! I still wish they hadn't canceled it. At least I'll get to relive my intro into Joan. The first episode I saw was "Independence Day," which immediately drew me in. I mean, when Will.I.Am (yes, the guy from the Black Eyed Peas) is playing God, you know it's gonna be a good show. I finally got around to watching the first season finale recently, which was unbelievable. I cried. I don't cry very often when watching TV or movies. If my birthday party plans continue, I think we'll be watching Joan. Or maybe the live-action Alice in Wonderland.
What entry would be complete without a random link? I found a video by OK Go via Happy Catholic. It's mesmerizing. I can only wonder how many rehearsals it took to perform a song while "dancing" on eight treadmills.
Not much has been going on lately; I suppose I haven't posted about my life because I don't have much to post about. I finally bought myself a thesaurus (Oxford) this weekend when I went with Mom and Courtney to The Blvd at the Cap Center. (For non-locals, it's an outdoor mall constructed where the hockey arena used to be.) I also ran into Paul, who I knew from high school. We had the standard "I've just run into a casual acquaintance I haven't seen since high school" moment.
Also, I entered the second half of my 54-day Rosary novena on Saturday. I wasn't sure how it would work out, but now I'm convinced it works, because of my vocation breakthrough and Lacy's resignation as CDA regent. (We have to elect a new vice-regent now, since the bylaws say Cathy's automatically regent.) It's always nice when I actually catch the answers to my prayers.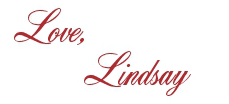 I bet you'll love these posts, too!