I think this is the longest I've ever gone without blogging. (My 9/11 post was planned far in advance… back when I had much more time.) This semester is not going well. School is choking me to death. I have an awesome support system in my friends, though. And I am managing to make it from day to day, albeit rough around the edges. If you are so inclined, pray for me.
I wrote this in between classes; it is backdated and edited for content and clarity. After I finished, I felt bad for not having used the downtime to study.
---
I am going to have to make up for this by studying like a madwoman later, but I need this. This semester has been so unreal… and it's barely underway.
I was doing some thinking during [EDCI] 416 this morning. Peggy [one of my teachers] and I are clearly on the same wavelength. We think alike about grammar, "language arts," and some other teacher-talk terms. I am not sure whether this is good or bad. On the surface, Peggy represents my conservative, academic, white side. Who am I? I'm this walking anomaly, the black chick with the hair (my bangs so confuse people) who loves grammar and Harry Potter and Switchfoot and Jesus.
This semester, these past four or five weeks, have been so different in comparison to the rest of my life that I can sense my transformation. I am becoming a different person. [I did something wrong, realized my sin, and confessed it.] I manage to function on almost no sleep. My sense of family is so skewed. I'm back to spending my days holed up in my room alone, except when I blow off work to be social. Not only am I ignoring my work, but I'm ignoring my descent into slackerdom. Jim has taken on the role of my personal prayer warrior. I'm becoming one of those chatty people in class, the one who's always raising her hand to volunteer an answer. I thought I was just in a voluntary mood, so I'd speak up now to buffer for quiet days later, but it seems to have stuck.
I wish I had more time. Time might let me find some answers.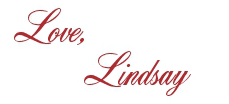 I bet you'll love these posts, too!