This semester sucked. It was so bad, I couldn't even blog. This ensures that I won't remember a lot about this semester; I already don't.
Post-semester time, however, is quite lovely. SpikeTV bought the rights to Star Trek: Voyager earlier this year to air beginning in 2007. It must be close enough, because they had a marathon last week. The first episode of Voyager I've seen in four years was that great two-parter where the Alien Race of the Week (the Hirogen) took over the ship and forced the whole crew to fight an unsafe holodeck version of WWII. I was elated. Then Andrew watched Joan of Arcadia with me while he killed time before heading out for the break.
Then I was even more elated because WE HAVE THE TITLE OF THE LAST HARRY POTTER BOOK! I had to find instructions to open the ROR door, as always, but I guessed the hangman answer with only 3 incorrect letters. I'm still convinced that R.A.B. isn't Regulus Black because that was too easy to guess. Likewise, I still don't think they'd release Harry Potter and the Deathly Hallows on July 7 (7/7/07), despite the coolness factor, because it would conflict with the OotP movie. I am also still firmly in the "Harry is not a horcrux and will not die in Book 7 DH" camp. Figuring out what "the hallows" is/are will keep us busy at least until they start screening the OotP movie, though.
I went to Megan and Stephanie's Christmas party on Friday. I got home from campus around 2:30pm and left for the party just after 4, so I basically dumped my stuff in the house and took off. I'm glad I went, though. It was nice to see people from high school again. I can't quite tell if we've grown apart. We must have, simply by virtue of not having been together for so long, but my college friendships are so much closer than my high school ones that I don't have much basis for comparison. We ate a million cookies, played Taboo, and talked for hours. I enjoyed it.
I had a lovely sleep-in on Saturday morning. My tradition is to crash hard the first morning I'm home, so I did, and then I bummed around the house. It's so freeing to have absolutely no work to do. Thanksgiving break was harder because I wanted to relax and did, but then I had to make up for not using the time productively.
On Christmas Eve morning, Mom, the rugrats, and I went to Mass. Our celebrant was the one that gives chattier homilies seated in a chair between the first two pews. The other priest in that parish gives homilies (homilizes?) more like a calm Fr. Bill: informative but interesting, with a sprinkling of the catechesis most of the congregation would never get anywhere else. We came back home for a while before going out to Ruby Tuesday and the movies with my dad. The restaurant was busier than my parents had expected. I try to avoid thinking I can beat a rush; if I thought to go early, surely others did. I took my Shorter Christian Prayer with me to do Vespers while we waited to order. I only get one chance all year to do Christmas Eve Vespers, and I was not going to miss it. After we ate, we went out to Alexandria to see Night at the Museum. It was a really fun movie. It wasn't thought-provoking or laugh-out-loud humorous, but it was nice to see a movie that didn't make me feel uncomfortable or question whether I should be watching it.
On Christmas Day, we got up and went to church first thing (11am is totally "first thing" for us). I was so excited. I didn't get to observe Advent like I wanted to since I was so busy, and the season was so short. I never made a new version of my beloved construction-paper Advent wreath, but I prayed the Advent LOTH and all. I even learned Advent songs ("On Jordan's Bank" and "Behold a Virgin Bearing Him"). One can only sing "O Come, O Come Emmanuel" so many times. But Advent is over now. The "contemporary choir" led us in a bunch of lovely Christmas songs, but sang the Gloria in a minor key. I think that was a bad choice. After weeks of Gloria deprivation, the minor key made us sound inappropriately sad. The minor key Gloria is for, like, Holy Thursday (which is the first time I heard it). We're done being penitential for a while; let's take advantage of that.
I had expected trouble convincing my mom to go to Mass Christmas morning. I even discussed it with Fr. Bill before I left campus, but my fear never came to fruition. I just went upstairs on Saturday afternoon and asked which Masses she wanted to go to, and we did it. It was good and bad that my dad's current days off are Thursdays and Fridays, and he work mornings. It meant that we had to wait until afternoon to open presents, so morning Mass was convenient, but it also meant that my dad didn't go with us.
I worry a lot about my family's spiritual growth. I pray for them, of course, but I get impatient waiting for God's time to mesh with mine—and I'm an extremely patient person. I hesitate to say that they're not as Catholic as I am, but Fr. Bill did. It's hard for me to drive to confession alone, all but knowing that they haven't been in ages. It was hard to go to Mass for the Assumption with just my dad. How can anyone, even God, expect me to let clear-cut mortal sin like that to go unchallenged? Sure, my mom grew up with the questionable catechesis of the 70s, but it's been a while since then. She knew enough to get me to church on time for the sacraments. I'd give her a copy of Catholicism for Dummies like I have, but I don't think that'd go over well.
Courtney is studying to be confirmed in the spring. My mom asked me to be her sponsor. I was wary at first. I know perfectly well that she asked me because I'm the only adult practicing Catholic she knows besides my grandmother (who, by the way, is my sponsor). If she were involved at church, she'd know someone else to ask. Courtney might know someone to ask. I'm already my brother's godmother. It's a weird position for me. Things would be different if I knew my parents had all the rugrats' spiritual bases covered, but I know they don't. I have to make actual effort in my role as a spiritual parent. It just occurred to me that Ryan might not even have a Bible. I asked; he doesn't. When I was home for Thanksgiving, I mentioned to my mom that the rugrats should have been going to Mass with us. She shut me down, basically telling me to mind my own business. "But Mom," I thought, "you made me Ryan's godmother. It is my business." As Courtney's sponsor, things can only get worse.
St. Monica, your prayers eventually converted St. Augustine into one of the greatest figures of the Church. Help me to persist in praying for the conversion of my family's hearts and my own. St. Gianna, you were such a beautiful example of faith that you sacrificed your own health and life for your child. Help me to be such a strong spiritual mother to my siblings.
Anyway, we opened presents once my dad got home, and before we went to my grandmother's house for dinner. The rugrats and I distributed everyone's gifts into piles, and then we went around opening them one at a time. That was new, but it meant that everyone got to see what everyone else was opening. My mom did most of my shopping for me, including getting my dad's gift. My dad wound up bringing me a gift I could give my mom. Their 25th anniversary is in April; clearly, they are turning into each other. I gave the rugrats the calendars they wanted. I got wonderful presents:
from Maura: A Life in Prayer, by JPII
from Sara: Sarah McLachlan's new Christmas CD, Wintersong, for our gift exchange
from Courtney: a Hello Kitty wall calendar (it's adorable; next month says "Hello January!")
from my grandparents: the RSV Bible I asked for, Ron Clark's Essential 55, a Serenity Prayer bookmark, and cash
from my other grandfather and Bridgette: more cash
from my mom, because I suggested "any books about teaching": You Have to Go to School—You're the Teacher!
a Harry Potter desk calendar (can't go a year without Harry!)
a mini lamp for my desk
Joan of Arcadia: The Second Season DVDs (YAY!)
The 10th Kingdom DVD
silver Tinker Bell jewelry from Disneyland
cute new dressy clothes
I spent the whole day with my family. I didn't even turn on my computer. It was great.
Have a merry Christmastide, everyone.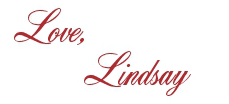 I bet you'll love these posts, too!