Personal story time:
When I was in the fourth grade (maybe fifth), I tried on a yellow dress I'd never worn before. My mom wanted to see if it fit. Once I had it on, she looked at me and said, "I think you need a bra."
I laughed in her face.
When I was in the eleventh grade (I'm sure about this one), Mark asked me out on my first date. I, terribly nervous, went to my mom to ask permission to go.
She laughed in my face.
Clearly, my problem with nervous laughter is hereditary.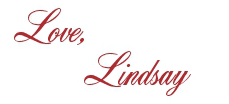 I bet you'll love these posts, too!