The semester was half-over at spring break, which is when I went home and finally got around to this blog redesign. If you remember the old design, you can probably guess that this one isn't finished. I did a bit of touching up, but it's not even properly dedicated to St. Rose of Lima or Our Lady or anything. My goal for winter break was to catch up on blogging the entire fall semester. I did not. I barely even got to writing recaps of each class, old Catholic Carnivals, or updates on my spiritual life.
I don't like living in the past. It gets depressing, like remembering past (absolved) sin. So I'm giving up on the recap and just picking up from here.
On Palm Saturday, the CSC hosted its Third Annual Collegiate Eucharistic Congress (a.k.a. (by me) EuCon 2007). Last year was so awesome that there was no question as to my attendance this year; I returned the registration form the day after I got it in the bulletin. I buckled down and did as much homework as possible on Friday to buffer against being out all day Saturday. I got up around 7am, got dressed in my new knee-length (a.k.a. (also by me) church-length) black skirt, and read the lectionary for Saturday and Palm Sunday in preparation.
When I got to the CSC around 9:50am, no one was there. (It was supposed to start at 10.) I ran into Jim and Chris M. on the way, but then everyone else showed up in a huge wave. I had eaten breakfast at home (Lenten Friday fasts for me mean no Honey Nut Cheerios, ergo, a serious craving from them on Saturday morning), so I just talked while everyone else munched. We moved into the chapel around 10:30 for praise and worship to start the day. Fr. Bill gave us a quick intro to the EuCon and to the practice of adoration, and then exposed, and Julie and the choir led us into song. They sang several that I'd never heard of, but we did "Sweet Redeemer," "Here I Am to Worship," and, after the break, "You Are Holy (Prince of Peace)." They took the last two a bit too fast, but singing to Jesus is always lovely.

After adoration, one of the event planners, from American University, gave a witness. She studied abroad in Egypt to practice her Arabic. She talked about the difficulty of being white and blond in a dark-complexioned world. She started to feel like she was even falling away from God, giving up at first on a Catholic Mass in French and Arabic, but she eventually realized that God never left her.
I learned a similar lesson last semester. Schoolwork started pounding in on me, and I had three points during the semester when all I could do was cry. One night, it was so bad that I couldn't even pray. My tears were my petitions to God. I felt so desperately lonely. Fall retreat was a wonderful experience, and I received so many graces, but the feelings faded. In hindsight, I realized that I was seeing everything all wrong. I became a daily communicant, attending Mass every day except Saturday (since we don't have morning Mass on campus that day). I started praying Morning, Evening, and Night Prayer of the LOTH every day. I picked up the daily rosary again. I got closer to God last semester than I ever had been, despite feeling so alone. God does not abandon.
We had pizza for lunch, with some deliciously huge leftover brownies and equally hugely delicious cookies. After lunch, we had the first highlight of the day: a talk given by the Papal Nuncio to the United States, Archbishop Pietro Sambi. It was so wonderful. He's been all over the world: the Holy Land, South America, Africa, Asia. He talked with Fidel Castro about faith. He encouraged us to keep our faith strong. He even said that he makes the sign of the cross in thanksgiving as his first action of the day. I do that, too! I have the same habit as an archbishop! (See Lyzii's notes for a recap of his talk.)
A convert from GW gave the second witness ("you never hear John 6 in a Protestant church"). Fr. Bill and Fr. Gurnee (from GWU) did the traditional Ask a Priest session. I didn't know the Church has no official position on ghosts. You'd think they would.
I think we did the Emmaus walk (cf. Luke 24:13-35) next. Fr. Gurnee encouraged us to choose someone we didn't know for paired discussion. I employed my standard finding-a-partner technique: I immediately walk up to a stranger and say, "Will you be my partner?" That is how I met Kate (Catherine). She's a grad student here, and she was just brought into full communion with the Church at the Easter Vigil. We sat in the courtyard, enjoying the unseasonable warmth. We talked about how to trust in God's plan for us. I brought up the story of the OT Joseph from the end of Genesis. We also talked about how listening to other people can sometimes be the best advice.
The breakout session came after our return from the Emmaus walk. My half of the chapel went over to the Great Room, where one of the organizer's spiritual directors gave a short talk. He led us through the OT typology of the Eucharist. For example, the Israelites left slavery in Egypt and wandered through the desert of Sin (that's really its name!) toward the Promised Land, sustained by manna, the bread from heaven. We leave slavery to sin via baptism, then wander through the sinful world toward heaven, sustained by the Eucharist, the bread of life. Isn't that neat? Similarly, when Jesus was born, Mary wrapped him in swaddling clothing and laid him in a manger. Swaddling was a garment worn by people traveling through the desert for impromptu storage of dead bodies. Many people falsely assume that a manger and a stable are the same thing. They're not; a manger is a feeding trough. Jesus was so wrapped and so laid because he would die and become our spiritual food. Brilliant!
The groups switched so that we could go to Confession. The only confessors were Fr. Bill and Fr. Gurnee, since so many people had been going to Confession during Lent thanks to The Light Is On for You. I decided to give other people the opportunity to go since I'd been right before break, so I just prayed the rosary and a Divine Mercy Chaplet in front of the exposed Blessed Sacrament.
After benediction, everyone started rushing everywhere. We were running behind, so we had only a short time to prepare for Mass with Archbishop Wuerl. Deacon Paul did deaconly things, Fr. Bill and Fr. Gurnee concelebrated, and the archbishop's assistant assisted. The CSC contingent was the best of the best. Kevin and I were the lectors, and four guys were the servers: Pat Y., an alum who's been accepted to become a Dominican; Tim, who's applying to the archdiocesan seminary; Dave, an alum who's in seminary right now; and Chad, whose priestly inclinations I don't actually know, come to think of it.
We started with the blessing of the palms in our new grotto, then processed back into the chapel. Then Mass proceeded as usual. I stepped down from the altar after the epistle, and then Kevin, Fr. Bill, and I knelt before the archbishop for his Gospel blessing. The three of us read the Passion narrative. Fr. Bill accidentally started the reading for Year A (it's C now), but he recovered. Poor Kevin was the narrator, so he had to read forever, and then I got all the compliments for being the voice (of a bunch of male characters, oddly enough). Archbishop Wuerl gave a wonderful homily. During the Liturgy of the Eucharist, I was watching him, and the look on his face showed how much joy it brought him to be consecrating Christ for us.
After Mass, we all unwound with dinner. I finally made it home around 8pm, exhausted but full of joy for Christ, the Eucharist, and the amazing community I've found here at the CSC. God is so good.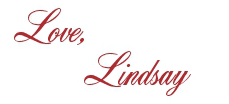 I bet you'll love these posts, too!