I've been dying this week under the stress of the end of the semester. I had to give a presentation on Monday to a small group in Adolescent Lit. It was very low-pressure, but it still took time to prepare. Then, on Tuesday, my guardian angel kept me calm and focused while I gave a group presentation in rhetoric class. I'm still not sure why we had to present. We weren't actually making arguments, only explaining them. It was like a smaller oral version of our papers. Presenting also meant I had to stand for half an hour, which was not good for my knee.
Wednesday wasn't as long as they were for the rest of the semester because we had the day off from Adolescent Lit. I went to work twice, then to the CSC Spring Cookout. I even manged to get in some extra time in front of the tabernacle to make up for the lack of Holy Hour.
Then I came home and started working. I finished my resource unit, which was tedious but easy. Then I wrote my legal brief for Argumentation and Debate, which was kind of confusing and also tedious. They took all night. I tried to stay awake by praying, drinking tea, and eating Tostitos. (It's hard to fall asleep while chewing.) I finally finished around 3:30am, so I crawled into bed until 5:45. Getting up early was definitely a mistake. I was so lethargic I couldn't even function until I was back down to my usual start-at-6 schedule. I did manage to get in a solid two hours of notetaking for the in-class part of my rhetoric final, though.
My goal was just to get through Thursday. That's all I asked my dear guardian angel for, and I got it. I was tired during American Lit, but I managed to get through it. I think I might have done okay on the rhetoric exam. Comm ran nice and short since we only had four speeches. I came home, ate lunch, and napped for an hour. Rarely do I have such good naps. My eyes went down from their puffiness and everything.
Finals week, which started today, is actually not that bad for me. I went to work yesterday morning. It was dead, so I got to work on my rhetoric paper the whole time. I came back to read and send out the lector listserv message, then went to Mass a bit early. The Chapel now comes with a (Yale?) college hymnal in every pew, featuring hymns with lines such as "Who is this, neither male nor female? She is God." I felt scandalized just reading it. I had lunch with Dean Hamilton and the rest of the UGST Advisory Committee at Adele's, which was less fun than it used to be because it was Buffet Day and I couldn't eat the yummy-looking chicken. Then I came home and spent all afternoon, evening, and night working on my rhetoric paper.
This morning, I got up and went to Mass at 10am. I'll have to ask Fr. Bill if he'll consider scheduling a once-a-month Saturday morning Mass. He does them about that often anyway. I like it because I have a reason to get up and get going on a Saturday morning. I came home right after Mass and launched back into my paper, stopping only for a bowl of Honey Nut Cheerios. Then I did the take-home part of the final, which also felt too easy considering my lack of reading this semester.
I finished both rhetoric assignments by 2:30. They were due by email at 5. I finished TWO HOURS EARLY! Praise God for His never-ending help!
In related news, the Grotto of Our Lady of Perpetual Help at the CSC was dedicated this afternoon. Godincidence, anyone?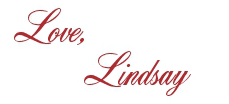 I bet you'll love these posts, too!