The day after I finally read 119, here comes Catholic Carnival 120, at A Catholic Mom Climbing the Pillars (of fire and truth, FYI).
At Cause of Our Joy, Leticia quotes from a NYT article about finding strength and trust. The original article is wonderful and remarkably pro-life for the NYT, Leticia notes.
Tom of Fighting Irish Thomas is exasperated at the practice of transferring Holy Days of Obligation. I agree wholeheartedly. Being a busy college student, I know that it's hard to get to Mass on a weekday…but I do it all semester long, and my spiritual life is so much better for it. Is it really that much to ask people to attend Mass on a weekday twice a year? I didn't even know the Assumption could be transferred except when it falls on a Friday, Saturday, or Monday. Transferring the Ascension hurts the most, though. As Tom points out, it breaks up the Pentecost novena. The Novena of Pentecost is the only one officially endorsed by the Church (not that others are forbidden), and it hurt my heart to start it on a random Friday of Easter instead of the day after the Ascension. Tom's most important point was the concession that transferring Holy Days of Obligation makes to lukewarm/cafeteria Catholics. Daily Mass is an excellent way to be Catholic on more days than Sunday. Please, dear bishops, don't keep taking that opportunity from the falling-away faithful.
Redneck Woman at Postscripts from the Catholic Spitfire Grill offers a detailed and thoughtful reflection on why there are so many Hail Marys in the rosary and so few Our Fathers. All I know is that once I realized that I was supposed to be meditating on the mysteries and not just praying the words, the rosary was so much better for me.
Denise at Catholic Matriarch in My Domestic Church is a good role model for a mom/catechist. I struggle with self-confidence in my ability to build the domestic Church if I someday marry. I know that my own faith journey is keeping me headed towards that primary catechist role, though. I'm also reminded of Mr. Adkins, by high school AP U.S. History teacher. He was Catholic–the only practicing adult Catholic I knew for a long time. He never tried to convert us, but I maintain that he influenced my reversion. Just knowing that he could be a really cool guy, a practical intellectual, and an authentic Catholic got me thinking again. I should take a trip back to my school to thank him for that.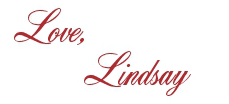 I bet you'll love these posts, too!