I was thinking a few weeks ago while I got dressed. I had slept soundly, in the manner my mom described as "sleeping like a rock." Rocks have it good. I had asked my guardian angel to help me sleep, and he/she/it had come through. I started asking my guardian angel to help me sleep a few months ago on Spring Retreat. Pat Y. was escorting me back to Grady House after Compline on Saturday night. (He was staying in the "scandalous" coed house, too.) I mentioned that I'd slept terribly on Friday night, so he suggested praying to my guardian angel that no matter how little sleep I got, it would be substantial, and I'd feel rested. I did; it worked.
So, since my train of thought was on retreats, I thought about Fall Retreat. That was when I finally understood the meaning of grace. God's grace gives us the help we need to fulfill His plans for us. Grace is like a booster seat to holiness.
It's an odd image; I thought the same thing when it popped into my head. Then I envisioned a long banquet table, filled with the most scrumptious food, including fruit–the fruits of the Spirit. We in our fallen sinfulness are like children seated at the table. We reach and reach toward the food, but we can't quite get it. Grace is the booster seat that lifts us up to the table, so we can enjoy the meal. Only God, at the head of the table, can lift us up to it.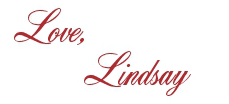 I bet you'll love these posts, too!