My soul has been unsettled in the past few days. Compline begins with a brief examination of conscience. There's nothing like a daily examen to keep you aware of your sins. After consulting St. Mark the Evangelist's website, I decided to go for confession and adoration yesterday.
Confessions started at 3:15pm. Afternoon confessions are so great. I'm as much a fan of reconciliation as one can reasonably be, but dragging myself out of bed on a Saturday morning to go bare my soul before the Lord is asking a bit much for a laywoman.
I left my apartment just after 3:00 and headed for the church. After a few minutes, I reconsidered walking there. I'd made that walk before, when I needed to get back from Northwestern after observation and the shuttle hadn't shown up yet, but that was before my knees got so bad. I reasoned, while walking, that my knees have been feeling better lately. Decreased Mass attendance and no classes means less kneeling and less walking. Besides, I was on my way to see God for a sacrament much of the church avoids. He wouldn't let me get hurt on the way.

I had made it out to the far side of Campus Drive, past University United Methodist and University Baptist, when I noticed someone running up the sidewalk toward me. I wondered, "If that's a guy, will he take the inner or outer edge of the sidewalk?" (I miss chivalrous CSC guys.) As he neared, I thought, "Is that Josh?" It was!
"I need to talk to you," Josh said, pausing in his run to walk back in the other direction with me. He's taking over leadership of the Missionaries of the Eucharist since Pat Y. will be entering the Dominican postulancy this summer. I could never do the Walk, because I need the money from summer work and I have such bad knees, but I told Lacy I was definitely willing to help with anything I could do from here, like the website. The current MOE site is built using Flash, which I don't know how to use, but Josh is interested in a new one using plain old HTML. That I can do.
After that providential meeting, I continued on to St. Mark's. I had only been in the Blessed Sacrament Chapel before, so it was my first time in the main church. It was only consecrated in 1999, so everything's new and modern. It has pluses and minuses. The ornate holy water fount contained a surprisingly small amount of holy water for its size. The tabernacle looks like a little gold house. I suppose Jesus can have a house within his greater church-house. The altar is a four-legged marble table, which is the clearest sign of modernism. I really loved the vaulted ceilings, pews angled toward the altar, and the statues of Our Lady and St. Mark, though. And the narthex is nice and big so people can chat outside.
When I first walked in, I was confused, as usual. I almost walked into Theresa from the CSC. Then I saw a wooden sign:
Confessions are being heard in the Reconciliation Room →
I went into a pew, then realized the open door probably meant I could go in. As I closed it behind me, the priest said hello, which was a nice way to begin. I had a choice between the kneeler and screen and a really comfy-looking armchair. I totally went for the chair.
The long, hot walk to the church and the unfamiliar setting made my confession a little more awkward than usual, but I made it through and received absolution. I knelt back in the pews to do my penance. As my knees revealed, that was a bad idea. I looked around as inconspicuously as I could, then went over to the Blessed Sacrament Chapel.
The chapel door and screen were really creaky. I should email someone about getting some WD-40 in there. There was a sign on the inner door that I had only vaguely remembered:
"Adore the LORD in holy attire" (Ps. 29:2)
Please avoid wearing shorts, [something], or other casual attire for planned visits to the chapel.
I was wearing jeans and a t-shirt. I went in anyway. I dress up for Mass, having had a personal revolution in that area, but I was too eager to see Our Lord in His True Presence to turn around.
(Side Bible translation note: Psalm 29 only reads like that in the RSV 2nd Catholic ed., not the NAB, nor the old RSV-CE.)
There was only one woman in the chapel when I arrived. She left quickly. St. Mark's has adoration every day from 7am to 10pm; her shift must have been over. I had more company (besides Jesus) soon, though. I prayed the Divine Mercy Chaplet, as always, then shared my thoughts with Jesus for a while, then finished with a rosary for Fr. Paul's spiritual bouquet from CDA. (I'll update that to this link in the future.) The innermost edge of the monstrance read, "Sanctus, sanctus, sanctus." I smiled when I saw it.
On my way back to the road, people were hurrying into the church for the 4:30pm Vigil Mass. It was the Vigil of Pentecost, so I couldn't blame them for being in a rush. I deliberately didn't think critically of them for being late/exactly-on-time. I like to hold onto a state of grace, that post-confession high, for as long as possible.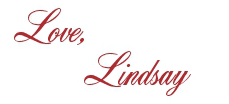 I bet you'll love these posts, too!