Come, Holy Spirit, fill the hearts of your faithful, and kindle in them the fire of your love. Send forth your Spirit, and they shall be created, and you will renew the face of the Earth. Amen.
I first learned this prayer in January, when I began my Bible-in-a-year plan (PDF link). I pray it before and after each day's readings, so I added it to my prayer repertoire in no time. It's become one of my favorites.
Those of you who know me in real life probably know that the Holy Spirit and I are good friends. I have a natural talent for public speaking. Sometimes my heart is pounding inside, but it doesn't show. (Public speaking tip: Don't ever apologize for being nervous. The audience usually can't tell.) That translated itself well to lectoring. I have problems with pride, though, so whenever someone compliments me on my lectoring, I always say, "Well, I have good material, and the Holy Spirit and I have an arrangement. I'll go up to the altar and read the words on the page, and He'll make them come out right." And that's the truth. With His words before me and His gifts within me, I'm gold.
So, naturally, Pentecost is one of my favorite feasts. (Who am I kidding? I love them all!) I wore my red skirt (a hand-me-down from Maura's mom) to match the liturgical colors. We so seldom see red that it's always cause for celebration, even (especially?) when it's for martyrdom. I struggled to get out of bed, though. There's no noon Mass over breaks, so I have to switch to 10am or 7pm. Seven o'clock is really late for me, so I chose 10 this week. Since I wash my hair on Sundays before church, that meant waking up at 6am. Ouch. In my early-morning stupor, I debated sleeping in and just going at 7, but I decided to offer it up for a friend of mine who has all but gone apostate. It was much easier to get going after that.

I left for the CSC around 9:35. When I got there, the chapel was dark, and only the professor who sponsored this semester's Catholic lecture series was there. I turned on the lights and sat down to pray the rosary. I try to pray it every day (I'll be starting a 54-day novena soon for this year's alumni seminarians), and since I go to Mass six days a week when school's in, it's easiest to connect it with Mass. While I was praying, everyone else showed up. Fr. Bill asked me if I was reading; I told him I would. He came back a few minutes later to clarify that I should just read the Pentecost Sequence since we had no choir. Clearly, I am the world's best lector coordinator–I'd forgotten all about the sequence! We're only guaranteed two of them each year. Simultaneously amused and flustered, I asked the Spirit to give me a little extra grace today.
Mass started just after I finished my fourth decade. Fr. Anthony celebrated, and Tim served. Fr. Anthony began by wishing us a happy birthday. "Whose birthday is it today?" he asked. I waited a beat, then said, "The Church?" Sunday Sunday Sunday had reminded me that Pentecost is called the Birthday of the Church, so technically, I'd studied. Pleased, he invited the congregation to give me a round of applause. They did. I was only slightly mortified.
I got through both readings and the sequence with no trouble, since I'd practiced the pronunciations in the reading from Acts (2:9-11) and asked for help from the Spirit himself. Fr. Anthony flipped through the lectionary looking for the other options for today, but the edition we have only gave the Year C readings. His homily was very long, but fantastic. Yay Dominicans! I think he mentioned the parallel between Babel (Gen. 11:1-9) and Pentecost, but that might have been the Bible Geek. He gave us all a quiz–twice–to name the seven gifts and twelve fruits. I kept quiet, because I'd already answered a question, and because I don't know them all. Bible translation variations also make that difficult. He, like, the Holy Father in his Regina Caeli (last one before the Salve returns) pointed out that Pentecost is also the beginning of the Church's missionary…mission. Jesus told the apostles to remain in Jerusalem at first, but at Pentecost, the ability to speak in all tongues gave them the go-ahead to seek out those other nations (Matthew 28:19-20) to convert souls.
The best part of Mass was that I finally got to receive the Eucharist again! I went four days without it, which is a long time coming off of a semester of daily communication (the Eucharistic kind, not the talking kind). I wound up sitting in front, so I received one of the big pieces Fr. Anthony broke off from the large host. After Mass, I finished my rosary and chatted with Fr. Bill and Kevin for a while. I saw Liz again, but only briefly before we had to say goodbye again…twice. I'm going to miss her a lot.
When I was reading the lectionary sections for today after I came home, I took a closer look at the end of Psalm 104. The NAB has the "hallelujah" in the last verse footnoted:
Hallelujah: a frequent word in the last half of the Psalter. The word combines the plural imperative of praise (hallelu) with an abbreviated form of the divine name Yah(weh).
I love it. "Hallelujah/alleluia!" = "All of you, praise God!" Praise Him indeed. Happy end of Easter.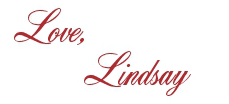 I bet you'll love these posts, too!