Finals week is over, and grades are up. I managed to get all A's again, praise God. This semester, I had something of a scholastic revolution. I usually end the semester tired, depressed, and desperate. This semester, I was just tired. I'm starting to understand that finishing the reading isn't as vital as I thought it had to be. I discovered a procrastination hack, the 30-10 Rule, that was unbelievably helpful. Finishing classes by the early afternoon gave me a new approach to every day. Even when I used the afternoon to get chores done instead of study, I had my evenings a lot freer for hitting the books.
The "student" aspect of my identity has always ranked very high. In the past, I've even dabbed in letting it surpass "Catholic." That has changed so much. Now, I am definitely Catholic before I am a student. I managed to get even more involved at the CSC than I was before. Martino organized a small group of us to pray Vespers after 5:30pm Mass, which we both attended every day due to mid-day classes. The LOTH is meant to be prayed in community, so it was the perfect setting. I even got better at chanting it.
There were some evenings during Vespers when my inappropriate laughter got the best of me. I have a habit of laughing at the most awkward times. During sharing of graces on Spring Retreat, I shared an image that popped into my head during the sharing time. When I lived overseas, my grandparents would always have to mail our Christmas presents to us. Anything shipped overseas takes at least five days. Packages take even longer, especially at Christmastime. We'd often get the packages a week before Christmas, so my mom would unpack the wrapped gifts and stack them under the tree. I would do my best to walk past them until Christmas morning came and I finally got to open them up. The gifts and fruits of the Holy Spirit worked like that for me. I received them at Confirmation, but I didn't open the box. I tucked it away. It was only years later, when I finally truly claimed my faith for myself, that I opened the box. There must have been an excess of joy in my box.
My Bible study group went to dinner at Noodles & Co. to celebrate the end of the semester and say goodbye to Liz (she's being transferred to the new FOCUS at Vanderbilt). After we dug in, she asked us to share some way we'd grown spiritually this year. I shared first. As I mentioned, I usually have to drag myself through every semester, and I start slipping away from the Lord, and I wind up a complete mess after finals. I used to need a good week to deprogram. This semester was not like that. I had a slightly better handle on schoolwork than before, and I managed my classes instead of letting them control me. And while all that was happening, I managed to get closer to God. I went back to my daily rosary, I consistently prayed three Hours of the Divine Office every day, I went to Mass six days a week, I was a retreat leader for the last time, I never missed a Bible study…. I did good. It feels good, too.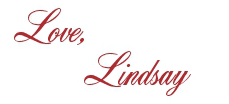 I bet you'll love these posts, too!