This week's Catholic Carnival is up at Just Another Day of Catholic Pondering. I wrote a few posts this week that could have been submitted, but I went with my favorite, "A Booster Seat to Holiness." These are my favorite posts this week.
K.T. Cat at The Scratching Post (ha!) writes about the typology between St. Augustine's City of God and today's society. When I took Language and Humor in the fall, Professor Coleman promised us that such a class could never live up to its title. I was instantly reminded when I read this:
For a book on lust and debauchery, it's incredibly tedious and dry.
For what it's worth, I don't think criticizing St. Augustine is wrong at all. He's not Jesus. I feel the same way about Dickens as K.T. does about St. Augustine: the stories are great, once you weed out all the extra stuff.
Seminarian Matthew of A Catholic Life writes about the graces of serving at the altar, including a guide for servers that has a great list of Mass vocabulary at the bottom. I'm clearly biased toward women and girls participating as lectors and extraordinary ministers, since I'm the lector coordinator for the CSC. I do wish more boys and young men would become altar servers, though. It is a wonderful way to discern a priestly vocation. I love it when the guys at the CSC serve. When Archbishop Wuerl came for the Eucharistic Congress, we had four servers, Fr. Bill and Fr. Gurnee as concelebrants, the archbishop's personal assistant, and the archbishop himself as principal celebrant. It was beautiful to behold. They needed Michelle to serve as an EM, and I lectored with Kevin, but we were the only women involved. We both serve well in our positions, though. My old friend Kat was an excellent altar server at only 13 years old. In contrast, I actually saw a young boy arrive midway through Mass on Christmas Day (which was 30 minutes earlier than the usual Sunday Mass) via the doors in front of the church. Fr. Pollard was in front of the pews giving his homily, so he didn't see anything. I watched aghast as the boy walked up behind the altar, disappeared through the rear doors, and came out vested in an alb. If anyone should be on time, the servers should.
Nick, of PhatCatholic Apologetics, is collecting links for an index of truly Catholic YouTube videos. What a good idea! (Side note: PhatMass is a cool site. I'm using their Hail Mary wallpaper right now.)
Another great batch of Catholic posts–and I'm posting about them on time! Yay!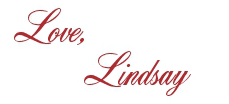 I bet you'll love these posts, too!