It's up at its home, Living Catholicism. (Quickie grammar lesson: Note the correct uses of "it's" and "its".)
Jay, the Carnival's main moderator, writes a good post about fostering modesty in the Catholic family. I can't imagine a better man to be raising four daughters. I tried to leave a comment in reply, but I was "denied for questionable content," so I'll post it here.
I definitely agree that teaching and learning modesty continues past the teen years. I'm nearly 21, and I only discovered the beauty of modesty this year. I waffle over whether bare shoulders are appropriate, but I have taken conscious steps to keep myself covered and ladylike at all times. It actually does make me feel more valued as a person instead of a body.

I've also found that, as I practice modesty, I expect it from others. I walk across my college campus and think, "Ooh, you should take that shirt back–they didn't give you all of it!" Then I pray.
Red Neck Woman at Postscripts from the Catholic Spitfire Grill gives us some history of the Invitatory Psalm. Who says Catholics are hard-nosed about the rules?
Musings from a Catholic Bookstore has officially announced the Catholic Summer Reading Program. The Man Who Was Thursday sounds intriguing. I always hear good things about Chesterton. I've meant to read Swimming with Scapulars as well, but never gotten around to it. Am I a bad Catholic if I put this reading plan on the back burner to prep for the HP madness next month? ;)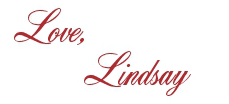 I bet you'll love these posts, too!