I just finished watching over two hours of free streaming concert footage of "Rock the Boat," the Evan Almighty/Habitat for Humanity promo concert featuring DecembeRadio, Relient K, Jeremy Camp, and Switchfoot. It was so awesome. I had to wait forever to get the link to watch it because Hollywood Jesus was inundated by the traffic, and the video ran 1-3 seconds behind the audio, but I loved it anyway.
I think I'd heard of DecembeRadio before, but I'd never heard their music. They were cool, though definitely more on the hard rock end of the Christian rock music spectrum. Relient K came next. I hadn't realized Matt, the lead singer, played keyboard for so many of their songs. It reminds me of when MuteMath opened for the Switchfoot concert I went to. Their lead singer plays only keyboard, so they had him on an extension from the stage, and he was much harder to see than any of the other guys. But they had a keytar, so it evened out. I've been listening to Pandora Radio at work, and one of my stations is seeded by Relient K and Switchfoot. "Sadie Hawkins Dance" is such a fun song. I hoped they'd play it, but I got "Life After Death and Taxes" instead. Fair trade. They're a bit like the much cleaner, more Christian version of Fallout Boy in that sense. Plus, one of the guitarists also played bells and banjo.
I don't think I'd ever actually seen Jeremy Camp before. He was much more like a rock star than I'd expected. When I hear his songs on my Wow Hits CDs or WGTS on the radio, he sounds much more CCM/adult contemporary than he did in concert. I liked it. I also liked how he made his plug for Jesus and the beauty of the gospel in his life without sounding too preachy. It fit well. He led a sing-along for "Right Here": "I'm going to lead the guys to sing the first line, and then Randy will lead the girls for the second. So guys, be nice and manly, and girls…Randy." (I don't think he knows that's already an adjective.) So then Randy broke out a hilarious falsetto to lead the girls. It was great.
Finally, Switchfoot came on. They started with "Stars," which is always gold. At the end of "This Is Your Life," I think Jon was playing his guitar with his tongue. "Got a little into that one," he said. "Just a little bit," I replied to my computer screen. He introduced the guys, including "Jerome Fontamillas, on keyboard, on guitar, on tambourine, and singing. He's like Prince, except he doesn't have a purple guitar. I'm trying to convince him, though."
Switchfoot's performance was amazing, even in its cut-down, streamed form. Jon still does the "Cowboy Song," which for the occasion went like this:
I'm not a comedian because I'm not funny
Every time I try to make a joke, it won't sell
That's why they didn't cast me as Evan Almighty,
And instead they chose my buddy Steve Carrell.
Then he played the harmonica. I was so excited, it was like I was there. I chose not to yell the words, though, because I'm at home this weekend, and I don't think my family would have liked that very much.
I love how much energy they put into all their songs. Jon spent about a third of their set playing and singing at his mike, and the other two-thirds leaping onto Chad's drums or running around the stage and jumping on amps. You can tell they do it because they love it, and we get all the benefits, and get to join in for audience singing where everyone knows all the words.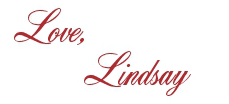 I bet you'll love these posts, too!