Zenit reports that a pontifical council is working on a code of conduct for Catholic evangelization. This could be a very good thing. Catholics aren't great at evangelizing. We don't have the rapid-fire Bible-quoting abilities of evangelical Protestants, and we have a ton of social prejudice to overcome. I hope this code will give more guidelines and suggestions than restrictions on how to spread the gospel of Christ.
My own spiritual life has been pretty great over the summer. Working all day meant that I couldn't go to daily Mass. Only when I was denied that part of my day did I realize how much I missed it. This week has been great for Mass; I've gone every day since Saturday. These past few weekdays and last Saturday were at the Shrine, because I held onto my car and Fr. Kyle took one last vacation before the semester starts.
Just tonight, I filled my second spiritual journal. I'm glad to have finally worked through it; I picked a bad notebook and had been writing on every other page just to use it up more quickly. I rarely reread my entries later, and I have no intention of letting anyone else ever see them, but it helps me a lot. I can process my thoughts more clearly when I have to write them out, word by word, in cursive. Spiritual journaling forces me to mull over my thoughts in a slow but remarkably productive way.
I'll be glad to have my "normal" life back once school starts. Daily Mass, endless hours at the CSC, and my wonderful community of faith bring me so much joy.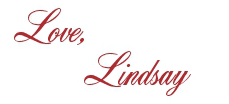 I bet you'll love these posts, too!