It's been a long time since I've blogged like I really used to. This blog was once all about me. Now, I'm not advocating a self-centered, narcissistic style of blogging. I believe that all writing betrays the heart of soul of its writer, even just a little. Responding to profound interviews on BustedHalo doesn't really help you see me.
I'll try recounting the last week. On Saturday, I woke up fairly early. In the afternoon, I went over to the CSC to meet up with the Daughters for our first and only Shrine & Dine of the semester. I used to say that Shrine & Dines were my favorite thing about CDA. That's not quite true anymore, but I'll get to that later. It was the Solemnity of the Immaculate Conception. Since campus is about 15 minutes from the National Shrine of the Immaculate Conception, there could not have been a better place to observe the feast. Unfortunately, Danielle's car, in which I was riding, was running late for 3 p.m. Mass despite our early CSC gathering time. We all made it, though.
The 3 p.m. Mass was celebrated in honor of the Institute of the Incarnate Word (IVE) and their female branch, the Servants of the Lord and the Virgin of Matará. We love the Servants of the Lord. They wear blue veils, take siestas, and speak lots of Spanish since their order was founded in Argentina. One of our students from UMD, Olivia, is actually entering in January, praise God. Through her connections, we found out that IVE priests would be receiving their cassocks and some Servants would be receiving their names and habits and others renewing their vows. We jumped at the chance to attend.
It was one of the loveliest, most edifying, most reverent Masses I've ever attended. We sang multiple verses of many hymns, and there was incense. I love incense. Two priests received their cassocks after the Liturgy of the Word. Ten young women received the white veil for their habits and religious names. The Servants all take names of Mary, so they included Sr. Mary Mother of the Eucharist, Sr. Mary Crown of Martyrs, and Sr. María Corona de los Santos (Crown of Saints). We practically swooned after each name was called. Two sisters I met when we visited their novice house, Sr. Maria Lumen Christi and Sr. Maria of the Angelus (whose baptismal name is Angela Marie) renewed their vows. Finally, Sr. María del Santo Niño (of the Holy Child) made perpetual vows. We were privileged to witness her divine wedding. Danielle had evening plans, so we didn't manage the dining part of Shrine & Dine, but that was the best two and a half hours I could have possibly spent that day.

I rounded out the day doing perhaps the exact opposite activity: going to a party and drinking. It was Guy's 21st birthday, so Becca, Aamira, and I went out to help him celebrate. He had invited some of his old friends from Harford County, his summer job inspecting roads, and his old roommate. We listened to music and watched a lot of YouTube videos, including a distressing, mediocre Sesame Street parody called "Stressame Street." I mixed my own screwdriver, which is probably why it was too strong. Just this week in Bible study, however, we discussed when drinking crosses from being a social lubricant into sinfulness. When I had trouble moving around, I stopped drinking. I might be new at it, but I know what I'm doing.
On Sunday, I managed to lector both readings at noon Mass despite my bad knee. That afternoon, I went to the first Spring Retreat team meeting. It will be my last retreat, so I'm especially excited to be on the team again. That night, I finally got all my roommates together for a meeting. We've got some things to work on as a group, but at least we made some progress.
I ran errands midday on Monday since I didn't have to go to Spanish conversation class. I'm getting better at taking buses, but I also have no money, so even buying tissues has become a small ordeal. We had our last Fiat Dinner of the semester that night, also with the Servants of the Lord. One of the sisters graduated from high school the year before Olivia, and she's already taken vows.
Tuesday was the last day of classes, praise God. I worked in the morning as usual, during which time I managed to finish/skim my last reading assignment for Arthurian legend. After class, I went to a performance review for Dean Hamilton, whose advisory committee I was on last year. I did laundry in the afternoon, went to Mass and the aforementioned Bible study in the evening, and then caught a ride from Becca back over to Guy's for our Second Annual Gift Exchange. We do it secret Santa style. I had Andrew. I gave him an Eggling using eBay Buy It Now. He turned out to have me as well; he gave me Inés del alma mía (Inés of My Soul), by Isabel Allende. It'll probably take me three years to get to it and through it, but it sounds interesting.
Wednesday was a whirlwind day. I got up extra early to go back to the Naval Medical Center in Bethesda. (I go there because my dad's retired Air Force). It's over an hour's journey using the shuttle and the Metro. I studied for the GRE on the train, though, so it was time fairly well spent. My doctor gave me a different arthritis medication and a referral to orthopedics, so it appears that there is hope. I haven't worn my knee brace since I've been taking the new stuff. It still hurts (only the left one), but I'm doing okay. In the afternoon, I went to our Everyone Loves Traci party to celebrate Traci's leaving her HONR 100 duties, then to Mass, and finally home again to studying for the Exam of Doom.
Said exam was Thursday at 8 a.m. for Arthurian legend. Dr. Flieger gave us four essay questions to choose two from and the whole two hours in which to write them. I was as specific as I could be. I think I did well enough for at least a B in the class (the final counts for half of our grades). I chose not to take a post-exam nap, but instead went back to studying GRE math for the rest of the day.
Yesterday, I got up early and studied Spanish grammar all day long. I took a break to go to noon Mass and have a long, leisurely lunch, but I must have studied for at least eight hours before crashing into bed.
Today, I got up early again, but I didn't start studying until midday. I went out selling textbooks instead. Finals week has ruined my sense of time. It does not feel like today was Saturday, yet it was. However, I got to cap off the week by going to Applebee's with Kaitlyn, Maureen, Aileen, and Myca, then back to the CSC for our CDA movie night. Movie nights are actually my favorite CDA activity. They're low-key and full of great fellowship. We watched The Holiday, which I think is my first Jude Law movie. It was lovely, and I had so much fun being girly and lighthearted after so much stress.
Despite all the times of darkness and despair I go through, there is always, always a light at the end of the tunnel. My God keeps me going, and he does not disappoint.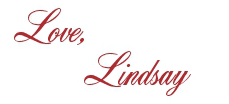 I bet you'll love these posts, too!