This one's hosted at the Catholic Carnival's home, Living Catholicism.
Denise of Catholic Matriarch in My Domestic Church issues a catechetical challenge based on comments from Amy Welborn. She rightly argues that good catechesis needs support in the home. I can vouch for that. When my mom doesn't go to Mass, my siblings won't go. When I came home from First Timer's Retreat with the CSC glowing and full of the Holy Spirit, Maura was more encouraged to stop by. Adults need religious education, too, especially the current generation with young children. They're the ones who were the worst catechized of them all.
Fr. V. of Adam's Ale (yes, friends, priests are allowed to drink) laments the awkward practice of eulogies at funeral Masses. I've only been to one Catholic funeral, for my great-grandmother. I was slowly making my way back to the Church at the time, so I had no idea eulogies aren't allowed. My grandmother wrote a poetic letter, which I was conscripted to read. I knew it was awkward to be calling Grandma Bernice an "angel," but I didn't know the theological implications of it at the time. I do remember that the priest gave a proper homily, though, and that I was called forward at the very end, read my paper, and sat back down. It was the least abusive sort of liturgical abuse, I suppose. Reading Fr. V's post makes me want to set down instructions for my own death, as morbid as it is. I just don't want my parents and friends fighting. My friends know I love Latin; my mom would probably be lost, as much as I love her.
SWP of CatholicLand! reflects on the Holy Name of Jesus, which we venerate this month (and always!) I used to be guilty of breaking the Second Commandment all the time, but I've gotten better. Once I said, "Oh, my," to avoid it, and my mom called me an old lady. I took up the emphasis on the name of Jesus in the Hail Mary, which he mentions, some time ago. Jesus wasn't originally mentioned by name there. It was an important enough point to be added in, so we might as well emphasize it and add to the Christocentric qualities to boot.
Ian of Musings from a Catholic Bookstore provides us with criteria for good, orthodox Catholic books and publishers. (The full list can be found at Aquinas and More, his bookstore.) I appreciate his including imprints that have some questionable material but are otherwise great. It's important to not throw out the baby with the bathwater. I feel the same way about Protestant translations of some of my favorite Bible verses: those Bibles are missing books, but the USCCB won't even allow some of its own NAB translations in the Lectionary.
Tausign of Perfect Joy writes about his impressions of St. Blog's as a new member. His most important point (besides the ubiquity of Catholic mom bloggers!) is that God should be the foundation of our lives. God doesn't get piled onto the plate; he is the plate. Mine has an Augustinian glaze, so I guess that means it's a little chipped and decorated all over with Scripture.
I just realized I missed Carnival 153. Oops. I do like keeping up with the Carnival, though. It's a great way to see what other people are thinking and writing about in St. Blog's.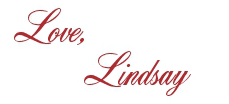 I bet you'll love these posts, too!