Last week, ZENIT published the text of an address that Cardinal Francis Arinze gave on language in the liturgy. I delayed reading it because I've been going through my Google Reader at work, but I wanted to take my time with the speech and blog about it, so I had to be at home. I love Cardinal Arinze, as I've mentioned before, so I was excited to read his thoughts on a subject dear to my heart.
The speech is published in the three parts. The first (linked above) is an introduction that lays out the basis for the various rites in the Church. I had no idea there were so many Eastern rites! The second elaborates on the desire of the people for authentic worship. The cardinal says:
It is not true that the lay faithful do not want to sing the Gregorian Chant. What they are asking for are priests and monks and nuns who will share this treasure with them…. Monasteries are visited by people who want to sing Lauds and especially Vespers…. It is remarkable that young people welcome the Mass celebrated sometimes in Latin.
Our CSC Latin Mass was fabulous. I love to chant. I speak Spanish, so I can follow along with the Latin easier than if I spoke only English, but I still don't understand every word. I still get lost even when we have Mass in Spanish. There's something beautiful about Latin, though. It fits so well with traditional melodies. The psalms of the LOTH truly sound like prayers when they are sung. By chanting the Salve Regina, we are adoring the Blessed Virgin. Even when we chant Vespers at the CSC and giggle because we're so inexperienced, the fact that we're chanting lifts our hearts to God.
The crowning section of the cardinal's speech is the third section. He finally builds up to his point: authentic translation is difficult, but it is key to celebrating the liturgy in all its splendor. I've been talking this week with Margaret, one of the older Catholic ladies who works with me in Honors. She thinks traditional prayers like the Our Father ("who art in Heaven, hallowed be thy name") should be simplified for children so they can understand. I heartily disagree. We should definitely explain words like "apostolic," "art," and "hallowed," but we shouldn't say anything differently during the course of Holy Mass. We need to stay as close to the original language as possible. If not, we'll wind up with atrocities like the NAB's "The Lord is my shepherd; there is nothing I lack" (Psalm 23).
Translations should, therefore, be faithful to the original Latin text. They should not be free compositions. [They] should reflect that reverence, gratitude and adoration before God's transcendent majesty and man's hunger for God which are very clear in the Latin texts…. [Liturgical vernacular] should not hesitate to use some words not generally in use in everyday conversation, or words that are associated with Catholic faith and worship.
Fr. Kyle has gone on the Catholic Terps Habitat for Humanity trip, so we were scheduled to have a substitute priest for 10 a.m. Mass on Sunday. When he hadn't shown up by 10:15, Jess gave me a ride to St. Mark for 10:30 Mass there. It was quite nice, but I was distressed by the priest's insistence on improvising parts of the Mass; for example, finishing the Gospel reading, then saying, "And for our salvation, this is the Gospel of the Lord." I used to be guilty of a similar abuse when I read the psalm while lectoring, but I stopped. You read the words on the page; nothing more.
[N]o individual, even a priest or deacon, has authority to change the approved wording in the sacred liturgy. This is also common sense. But sometimes we notice that common sense is not very common.
There's a significant difference between "Tonight I can write the saddest lines" and "Puedo escribir los versos más tristes esta noche" (Neruda, translated into English). It is not a crime to seek to understand something written in another language. To change the inherent and sacred meaning of the Divine Liturgy–this is the crime. Preach it, Cardinal:
Indeed, we can say that the most important thing in divine worship is not that we understand every word or concept. No. The most important consideration is that we stand in reverence and awe before God, that we adore, praise and thank him. The sacred, the things of God, are best approached with sandals off [Exodus 3:5].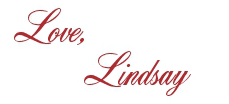 I bet you'll love these posts, too!