I was delighted today to read a BustedHalo article about opening the canonization cause for "spiritual seeker" Fr. Isaac Hecker. Spiritual seeking has recently become very popular. As the "spiritual, but not religious" camp started to grow, more people sought the truth. Sometimes, they even find it.
As humans, we have a necessary and inherent desire for the truth. I have come to believe that the Roman Catholic Church has the truth. I wouldn't call my lapse a time of spiritual seeking, but for many people, the road to God is long and winding. Perhaps my friend Br. Peter Martyr, O.P., (formerly Patrick Y.) explained it best in Bible study my sophomore year. God's plan is the straight path to heaven. We might wander off, double back, or almost miss it completely, but as long as we make it to the end, we'll be saved.
Fr. Hecker had a long journey to Catholicism and founding the Paulists. He was raised a devout Methodist, but even after falling away as a teenager, he continued to experience the presence of God. He spent his life trying to reconcile that call with the realities of the everyday while pursuing intense study and contemplation. (Sounds like many of the saints.) Eventually, he found his mission in becoming a priest and championing an American Catholic identity. The Church in America could use some work. I'm trying to help. Perhaps the intercession of Fr. Hecker will bring the advent of a world where the New Evangelization is no longer necessary. The American Catholic Church will hold on despite the trials, seeking refuge in her faithful followers.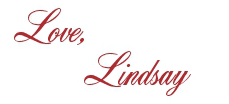 I bet you'll love these posts, too!