Today's Mass readings—one of the infrequent matching quartets—were about humility. The always-fabulous Bible Geek pointed that out, but I'd gleaned it from my own study as well. He says that the word for "humble" in Greek means "from the ground" or "from the dirt." To humble yourself is to lower yourself to the ground. To be humble, you must embrace the dirt.
"I must be like the dirt." That's not an easy thought for anyone, but it's important. The Holy Spirit never disappoints: I've been noticing a distinct lack of humility in my behavior. I'm so loud. I speak when I know it's more prudent to stay silent. Sometimes it's a straight volume issue. Other times, I think I'm too important. A good example was dinner at Chili's last night. Lynelle took us girls from her FOCUS Bible studies to hang out with Tyler's Bible study guys from the Naval Academy last night. I sat next to a very quiet guy (like Andrew), which made my loudness even more acute. Being quiet is good for me. On a superficial level, not speaking makes you seem smarter. On a spiritual level, it's hard to listen while you're talking.
I've also had opportunities to be humble. I'm the CSC Lector Coordinator, so I schedule the lectors every weekend. Due to Superbowl Sunday, I had to lector at 7 p.m. Mass. I almost always attend noon Mass; I get to enjoy our beautiful Memorial Chapel as well as the convenience of midday. But being in charge often means covering for everyone else, so I got up to attend the Spring Retreat Team meeting at 1:30, but not Mass. Matt missed me, which was touching, if more of an ego booster than an opportunity for further humility. I stayed at the CSC until nearly 5:00, waiting for RCIA to dismiss so I could put away the CDA books after our officers meeting. In less than two hours, I returned to prepare for Mass. Even that was humbling, as I performed the classic comic routine Girl Tries to Strike a Match to light the candle under our Marian icon. Fr. Cole, our visiting celebrant, has some unusual mannerisms. He used an unfamiliar Eucharistic prayer that I loved, but he also used intercessions for the memorial of St. Blaise (which is supposed to be automatically superceded by Sunday). So, though I didn't get to read the prepared General Intercessions, I got last year's throat blessing renewed.
Lent is about conquering ourselves. Our Lord suffered terribly for us, knowing that his sacrifice would merit our redemption. My suffering can't redeem anyone but me and the Holy Souls in purgatory, but I'm glad for the opportunity. This season should cultivate that spirit even further.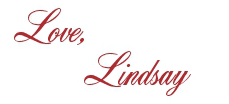 I bet you'll love these posts, too!