In a burst of activity and productivity, I am catching up on the e-newsletters that piled up in my inbox. I get the National Catholic Register's weekly update of free articles (which change daily). The title "Even Superheroes Need Superheroes" caught my eye. Angelo Stagnaro's article details Catholic comic book characters, including Hellboy, Daredevil, and Nightcrawler (from X-Men).
From the popularity (and awesomeness) of comic book movie adaptations, I find myself intrigued by comic superheroes. I thought the first two X-Men movies were great (the third, not so much). I liked Daredevil, I loved Spider-man and Spider-man 2 (never saw 3), and I know Greg liked Hellboy and some others Stagnaro mentions. I've also noticed the presence of Catholicism and Catholic imagery in the media these last few years. The Punisher's sense of justice is carried out in less than desirable ways, but I can see sprinklings of a basis in Catholic social teaching.
Is that good enough, though? Can we be satisfied with vestiges of Catholicism in the media, or do we need something more overt? Could we ever have a tv show or movie where the characters do "normal" things, but just happen to be Catholic? I'm not sure, but those conversations are certainly more likely when pop culture gives us avenues for discussion like ubiquitous rosaries.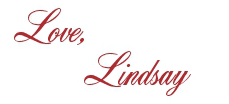 I bet you'll love these posts, too!