Despite the distressing announcement that Jay is putting the Catholic Carnival on hold until he can find new hosts, I'm still determined to catch up on all the carnivals I missed. (I wish I could volunteer even for one week, but my life is filled to overflowing already.)
RAnn's post "Bless Me Father, for I Have Sinned" from Carnival 212 stuck out to me. I went to confession on Saturday to prepare for Easter this weekend (yay!), and I spent some time reflecting afterward in my church's columbarium. It was an unusual visit to the confessional, even for me. I hadn't been in a while (though "a while" for most Catholics is a lot longer than it is for me), and I stayed behind the screen for the first time in years. I even took a list. I wanted to symbolically burn it when I got home, but after Earth Hour, we couldn't find any matches. I settled for ripping it to shreds. The main point I drew from the original post was that, from our perspectives, confession is different every time. Thankfully, from the perspective of heaven, the grace conferred is always the same.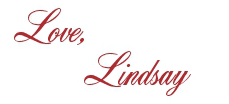 I bet you'll love these posts, too!