On Friday night, my female housemates and I went to the food festival at our local Maronite Catholic church. Not long ago, I never would have imagined that I'd willingly go out for food I'd never even heard of before, but there I sat, eating a baked kibbee sandwich and a Lebanese salad. We came home and graded while watching Twilight. I'm still not convinced that there's any literary quality to the books, but the movie was pretty good. Very intense, very goth. It lacks the epic nature of Harry Potter, though, so try as the media might to call it the next HP, it is absolutely not.
When I woke up on Saturday morning, then, after falling asleep over my last few post-Twilight papers, I was in a mildly melancholy mood. I decided to write a letter. Part of my motive is that I want to use up enough of the 42-cent stamps I have before the rate goes up so that I don't have to buy more 2-cent stamps and can justify buying more forever stamps. The rest of my motivation was totally authentic, though.
People don't write letters anymore. Like many people, I love getting real mail, with a stamp and an address. It takes so much time, and in our fast-food world, writing a letter is a commitment. I write emails and read countless blog posts and articles, but online writing and reading is very different. There's an investment to crafting a long, personal email, but it's not the same as handwriting. As I wrote, I found myself choosing each word very carefully, and even thinking more slowly, because my hand can only keep up so well with my rapid thoughts. Typing is instantaneous: you think, you tap your fingers against the keyboard, and the words are there. Writing takes effort. It takes practice and skill (a fact I remember as I struggle with my students' papers).
Over all, the emotions behind a letter are far more profound than any email can be. I will admit to writing a few love letters in my past, but they never seemed quite the same as the stacks in a grandmother's closet. Even when I printed them to tuck into my paper journal, they seemed less, somehow. So, even though my letter doesn't say much, and probably contains fewer words than this blog post, I am proud of it. I hope it brings my feelings to its recipient, and I hope that the art of writing letters is never truly lost.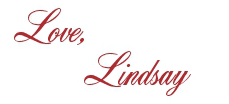 I bet you'll love these posts, too!