Hands down, the best part of Christmas break is not having to go to school/work. I told my students I was probably more excited than they were to be going on break, but they didn't believe me. They never do.
I tried to surprise my mom for her 50th birthday by coming in on the day of it (Friday). I got permission from my principal and president to take half a personal day, called in an outside sub, prepped my sub folders, drove to my old community on Thursday night, got a ride to the airport from Sarah: the whole nine yards. However, winter decided to arrive that very day. That and the black hole that is the Atlanta airport meant that I arrived six hours later than planned. Courtney blew the surprise when my dad called home about one of my various delays. He had told Ryan, but not Courtney, so when she shouted "Lindsay's at the airport?" in surprise, my teleworking mom overheard. She and my grandma had been worried about my flying in the next day, since the area was expecting two feet of snow. I made it in on the right day, but that was the only successful part of my plan. I can only imagine the chaos if I'd been planning an actual party.
Saturday's snow was beautiful. It fell all day long and was so intense that I had no hope of making it to Mass on Sunday. I know inclement weather is a legitimate excuse from the Sunday obligation (and I had checked the ADW website just to be sure), but I still missed being there. I think that's the first time I've missed Sunday Mass since I overslept once when I was just starting to make my way back. I consoled myself by watching TV Mass twice: on the local channel from the Shrine and on EWTN.
The rest of my week was a string of lazy days, to be honest. I managed to finish my Christmas shopping in one day at the mall and Wal-Mart. I got all my ninth-graders' papers finished and updated their grades. And on Thursday, my new baby arrived: the espresso black HP pavilion dv6t notebook on which I am currently typing. My old Dell has nothing on this guy—and from talking to my parents, I know it actually cost less. It was the best Christmas Eve present ever!
Christmas Day was also good. We had our latest start ever: 11 a.m. Ryan's a big boy now. (He's thirteen.) I got the new luggage I requested, some chocolate, Borders and Old Navy gift cards, and some cash. Our trip to grandma's house was largely uneventful, though I think it's the first time I have taken a book but not sat down to read it.
Last night, I went with my family to see Avatar in 3-D. My glasses were uncomfortable since I have to wear my regular ones at the same time, but the colors and 3-D effects were absolutely gorgeous. The story was lame; I'll elaborate in a future post. Tonight, we attempted to see Sherlock Holmes for free on base, but we wound up going to pay for it when the base theater never even opened. Now that was a good movie.
For the next few days, it's back to work, out for visits…and quality time with my new baby.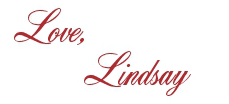 I bet you'll love these posts, too!