Alas, I am not at the beach this week. This does not, however, mean that I can't have been up to some spring break antics of my own. To celebrate St. Patrick's Day yesterday, I wore my lime green ACE shirt, I kept my feet warm in the green striped "Irish for the day" socks that D's mom sent me, and I made green pancakes for dinner. (Well, I made the pancakes because I love pancakes; the green dye just made them festive.) I took a picture of the pancake pile on my phone's camera, but since I didn't have the software on my new computer, and my computer won't work right with it, I gave up. Trust me, despite the first few practice ones (read: mistakes), they were yummy and very green.
Today, I decided to do something I'd never done before: give blood. I've been following BustedHalo's FastPrayGive calendar throughout Lent. I even won a mini-tin of BustedHalo M&M's last Wednesday for entering the daily/weekly giveaway contest. I'm not going to eat them until Easter (I took my cheat day on Saturday/Sunday in Savannah), but it feels so awesome to win. That's actually my second BH prize; the first was a signed copy of A Jesuit Off-Broadway from about two years ago. (Review here.) The candy came in the mail today with a free copy of the March and Holy Week editions of Magnificat. Bonus!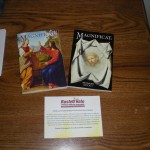 On Thursday, the Give challenge was to give time or blood at a local blood bank. I live right up the highway from one, so I promised myself to take the plunge…and today, I did it!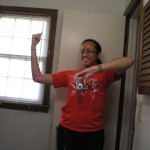 I'm glad I went on a day when I had unlimited time. It took about an hour from when I first walked in to when I walked out. I was almost ineligible (I lived in Germany during a couple of mad cow outbreaks, but after the ones that still make donors unacceptable), but it worked out. I found out part of my blood type, but I have to call back for the Rh factor. The guy working with me had to get a small needle from another building (I have terrible veins) and keep stripping my tube so the blood wouldn't clot from flowing so slowly. It was such an odd feeling to think that I was bleeding profusely on purpose. I got apple juice and a ice pack to help keep my blood sugar up and the weird queasiness in my chest down, and everything went off without a hitch. I even got a cool hot pink stretchy bandage to wrap up my arm.
After I left, I treated myself to lunch at Jason's Deli. I helped save three lives today; I deserved a yummy sandwich. Donating blood brings a whole new meaning to Lenten almsgiving.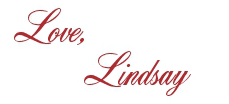 I bet you'll love these posts, too!