I saw an article from The Atlantic being passed along on facebook earlier this month that I only finished this morning, "Marry Him!", by Lori Gottlieb. It's an extended editorial by a feminist-leaning mom with a donor-conceived child that basically tells women to stop being so picky by holding out for Mr. Perfect and to settle for Mr. Probably Okay. In true Lindsay fashion, I also sought out a response article on Boundless, a Focus on the Family webzine I used to read regularly in undergrad. Not surprisingly, the Boundless article takes a similar stance to Gottlieb's, but with the caveat that the only real dealbreakers are a man's Christian beliefs.
I'm still young, but as I attend my college friends' weddings and get used to calling women by their married names, I feel some of that itch to get married. I haven't dated in a very long time, but I still feel that, as religious as I am, I will either be married within the next five years or stay single for the next fifteen. I haven't had much opportunity to be picky, so I don't know how picky I am.
Gottlieb seems to suggest that there are no justifiable dealbreakers once a woman starts to head closer to 40, but some of her suggested qualities to overlook (telling inappropriate jokes, emotional instability) still seem significant to me. I agree, though, that you don't have to be passionately in love with a man who matches every quality you desire in order to marry him. In the long run, I can deal with a 5'6″ man who prays with me and loves me despite my perfectionism and my maddening imperfections. If he thinks Napoleon Dynamite was cinematic genius, that won't make me overlook his willingness to endure through difficulties in all the relationships in his life, even if that includes his mother. (I believe the way a man treats his mother is the way he'll treat his wife in ten years.)
It's okay to settle on some things, even if you are still young, but there's nothing wrong with a few dealbreakers, either.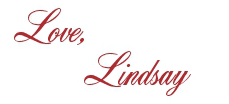 I bet you'll love these posts, too!