Many bloggers can do their yearly review by rereading old blog posts. Somehow, I don't think that's going to work for me. I have to use my calendar and tenuous memory to supplement my archives.
January: I rang in 2010 with Becca, Nick, and Mary at Nick and Mary's house. It was a great time. School/work was still dragging me down, especially as my other second-year housemates began looking for new jobs. I helped Jess chaperone the sophomore Winter Dance, which was quite fun. I love to dance. I also saw To Save a Life at the theater, a movie which is the best attempt at a Christian teen drama I've ever come across.
February: Lent began. I had a great time praying via art. I made it to a boys' basketball game at home. (Okay, it was an intra-team scrimmage, but that counts.) My community and academic supervisors came to visit; neither visit went well. I started to resign myself to the reality that teaching wasn't for me.
March: While hanging out down South for spring break, I gave blood for the first time. I went to Savannah for St. Patrick's Day for the second year running. Toward the end of the month, we blew up Bham for the last time (though we didn't know it then), and I went to my second Switchfoot concert (although I didn't blog about it until June!)
April: Easter came. We had a huge dinner out on the patio to celebrate after the Easter Vigil. I invited Brendan down to help me chaperone prom, which was a total blast!
May: The end of the school year, and the end of my time in ACE. At this point, I had officially decided to quit teaching, so I was most focused on what I would do afterward. I spent Memorial Day grading finals on the beach in Pensacola.
June: I cleared several trees' worth of paper out of my classroom, packed up my bedroom, and drove back to Maryland. After a little deprogramming and catching up on sleep, I started looking for a new job. I got to visit my friend Lyzii's son Andrew for the first time outside the womb. I went to the Franciscan Monastery, and my beloved saint bracelet broke. I spent almost a week cleaning up dust from my room and purging things I didn't need or want. Nothing like a big move to encourage you to get rid of stuff.
July: My diploma was handed to me for the first time ever when I graduated from Notre Dame. What a great weekend! I was also a bridesmaid in my middle school friend Niki's wedding. Nothing like a 13-year reunion to supercharge your summer.
August: My friends Chris and Kaitlyn finally got married. I continued to look for a job, and then I found my current one. I moved to Austin, found an apartment (and had a car window smashed in the process), and started full-time ministry. I helped welcome new students to UT as I myself was welcomed. I also turned 24, and for the first time since kindergarten at age five, did not start a semester of school.
September: The Austin heat continued to physically oppress me. I heard Marcel LeJeune speak at A&M. I started working with RCIA. I saw "The Tempest."
October: The heat finally broke, but it was still strangely warm. I attended Longhorn Awakening, which made me miss the CSC a lot. I attended my first ever tailgate, at the UCC, and for Texas football. I gave up on watching the actual game.
November: I voted in person for the first time ever. I joined a perpetual adoration chapel. I attended the initiation for our Catholic sorority, which was only a little awkward because I'm not a member. I spent Thanksgiving with my friend Andra and her husband Pat.
December: I gave blood for the second time, though with great difficulty. Without final exams to give or take, my view on the end of the semester was very different than it has been. I came home for Christmas and spent New Year's Eve with my family.
It was a pretty big year. Here's to another that is equally exciting but hopefully less eventful.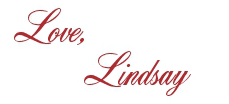 I bet you'll love these posts, too!