I have lived in Austin for five months now. I am starting to settle in to my new life. Some part of me knows I will never really be a Texan, though. When I ran errands this afternoon, it was so hot that I easily broke a sweat while driving around town with my windows down and my radio up. By Tuesday, an Arctic cold front will have rolled in and the temperature dropped forty degrees. I live in a whole different country now.
One thing I have not done to settle in is finish my furniture shopping. Before I moved here, I owned exactly one piece of furniture: my Billy bookshelf from IKEA. I had to leave Billy at home, which was sad. It's a great bookshelf.
Now, of course, I have more furniture, also mostly from IKEA. My mattress has memory foam on top; it is heavenly. I am still, however, in need of a bookshelf (or two…probably two) and a dresser with a mirror. The dresser I want is from IKEA as well, but I could probably make do with any sturdy bookshelf. Not having purchased these last two (or three) pieces of furniture is the main reason I don't quite feel settled in my apartment, at least. I love my books, so I hate that I can't even look at them because they're still in boxes. And I hate doing my makeup in the bathroom (which I realize is not equivalent, but it still feels parallel).
I also lack a bed frame, but I'm flirting with the idea of not getting one. My current heavenly-mattress-atop-box-spring combo is working just fine, though it is very low to the ground. (Side note: IKEA does in fact sell box springs; most bed purchasers just don't know that.) The advantage of not even having legs/feet under it is that I know there's no dust under the bed!
My decorating scheme has become less about having a matching set than being comfortable, and in my world, less dust is always better.
---
Thanks to The Daily Post at WordPress.com for the idea for this post.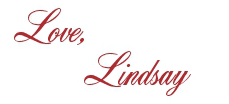 I bet you'll love these posts, too!