My brother is almost ten years younger than I am. Spending as much time as he did with the three women in the family, he was on track to be an excellent husband candidate. (These days, I'm not home much, so I'm less sure about that.) Whenever he would see my mother, my sister, or me dressed up to the slightest degree, he would instantly say, "You look beautiful." I realized after the first few times that it was a reflex, but it was still nice to hear.
Enter this post from Modestly Yours (blogging home of the inimitable Wendy Shalit), in which the power of clothing to affect behavior is berated by many commenters. I agree that women (and men!) should be treated with respect by everyone regardless of what they are wearing, but I definitely believe in the power of modest, classy clothing to affect behavior. A woman who is comfortable with accentuating her curves without baring skin is confident, and that makes her more attractive. Wearing skirts that hit the knees takes guts these days!
So, yes, women deserve respect all the time, but if it takes a nice tailored dress to coax that respect out of men, then I say bring it on.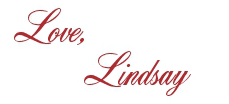 I bet you'll love these posts, too!